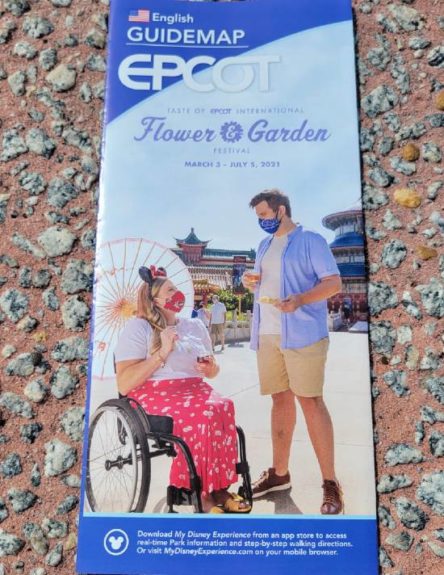 A new EPCOT park map debuted today at the Taste of EPCOT Flower and Garden Festival. It continues the recent trend of Walt Disney World depicting guests with varying abilities in its public facing photos and videos.
The new park guidemap that debuted today features a guest in a wheelchair holding a parasol and enjoying the World Showcase pavilions.
Earlier this week, a similar guidemap debuted at Disney's Hollywood Studios. That cover showcases a pair of children, perhaps siblings, one of whom has prosthetic limbs and the other who is using their feet to wield a lightsaber.
We're not 100% sure, but we think this is the first time Disney has showcase guests with disabilities on their guidemap covers.
Throughout 2020 and into 2021, The Walt Disney Company has remained focused on social issues including how they will impact their guests and cast members.
Last November, the Disney's Hollywood Studios guidemap featured an LGBTQ+ couple on the front cover skipping happily toward the entrance to Mickey and Minnie's Runaway Railway.
We feel these changes make the guidemaps more relatable to a wider section of the population and help Disney grow its audience over time.
The other thing we love about the new EPCOT guidemap may seem minor, but to us is a big fix.
For years, when you opened the EPCOT park map, you saw the park upside down. The World Showcase was at the bottom and FutureWorld at the top.
The new version fixes that. When you open to the park map as you start your day at the Main Entrance, you're at the bottom of the map with all the pavilions to explore in front of you.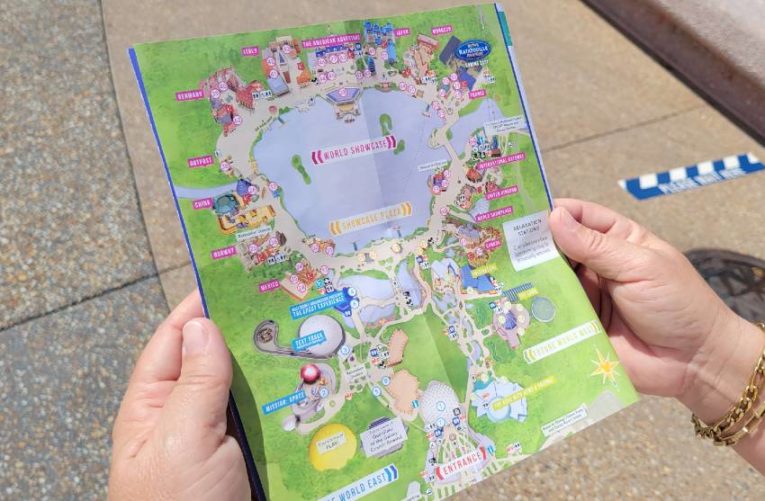 With most of FutureWorld still behind walls, having a park map that's easy to navigate will no doubt help a lot of guests who aren't familiar with the ongoing changes.
So far no official announcement from Disney regarding these changes, but we'll keep our eyes out for more at the other parks.