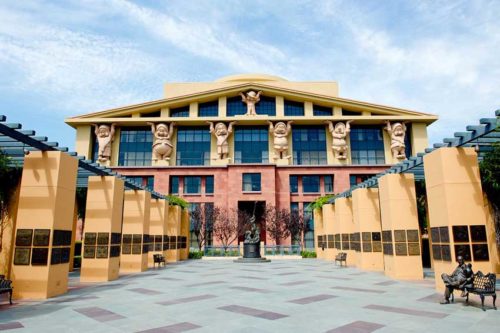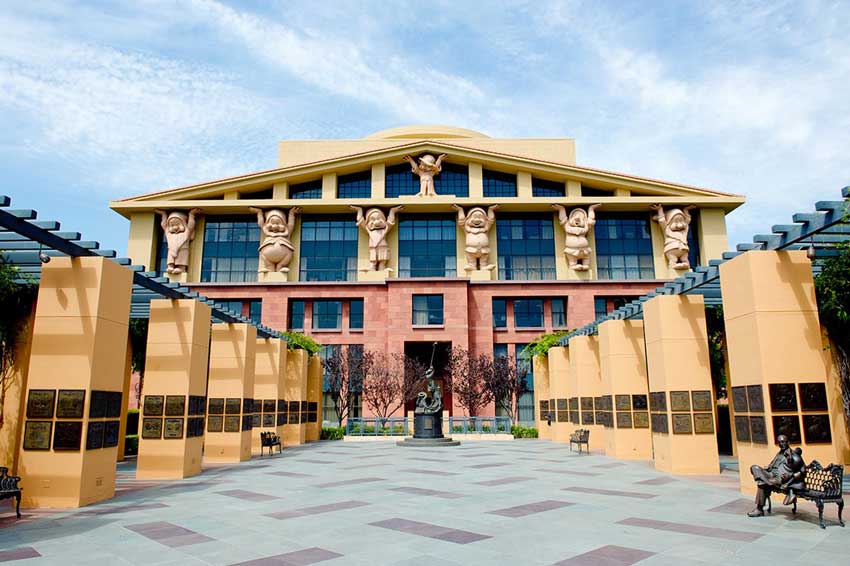 Recently elevated Disney CEO Bob Chapek is planning to take a 50% pay cut to his base salary and executive chair Bob Iger will forgo his entire 2020 salary according to an email sent by The Walt DIsney Company to its employees. The move comes in reaction to the global health emergency that has required large portions of Disney's empire to screech to a halt.
Other Disney executives and vice presidents will take pay cuts of between 20 and 30% effective April 5.
"As we navigate through these uncharted waters, we're asking much of you and, as always, you are rising to the challenge and we appreciate your support," wrote Chapek in his email. "Your dedication and resilience during this difficult time are truly inspiring and it gives me renewed confidence that will we come through this crisis even stronger than before, we have so many times in our company's history."
Disneyland and Walt Disney World recently announced they would be closed until further notice, but will pay their employees through at least April 18. Disneyland Paris also announced it too would be closed for an undetermined period of time. 
Has any new CEO had as rough a first month as Bob Chapek has had at The Walt Disney Company? He took over from Bob Iger on February 25, over the next few weeks he was faced with having to make the call to close Disney's iconic theme parks all across the globe, including huge profit generators of Walt Disney World and Disneyland.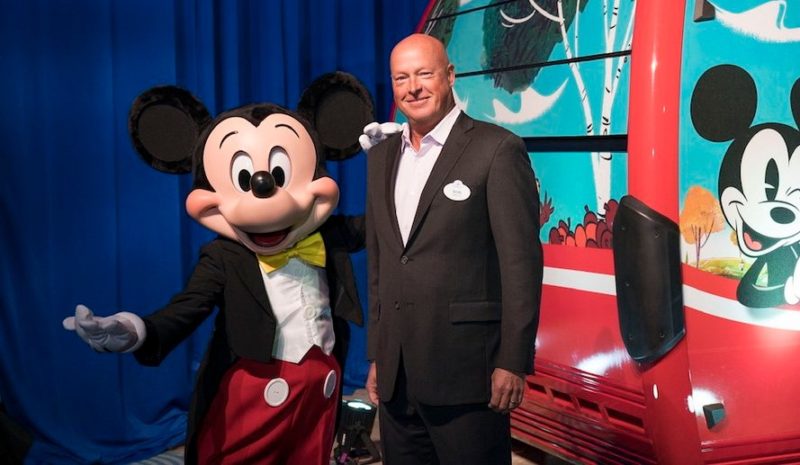 Chapek has also had to make the call on closing down film and TV production, what to do with ESPN when they have no live sports to broadcast, and dozens of other small decisions across the company.
Those decisions impacted the lives of Disney's employees and countless third-party contractors and other businesses that are reliant on people and work brought to their doors by Disney's regular business activities. Even with Disney stepping up to continue to pay its furloughed theme park cast members, there is real economic pain being felt out in the community.
The Disney legacy is strong and will survive this, but it is wise to be thrifty with management pay to make it through this unprecedented time. Front-line cast members will no doubt appreciate seeing executives and vice presidents taking this pay cut to help make sure as many jobs as possible are there when the stay at home orders are lifted and life can slowly start a return to whatever the new normal is.
As to when that might be? The answer remains 'it depends.' It depends on how well we all stay at home, do physical distancing and washing our hands; how well the government does testing and isolation; how well our hospitals and healthcare systems can handle the rush of new cases; and when there is a cure or vaccine available for distribution.
Let's hope that's sooner rather than later. Disneyland and Walt Disney World are both accepting reservations for June 1 or later, but that seems pretty optimistic to us.
Read the details about the pay cuts on The Hollywood Reporter.