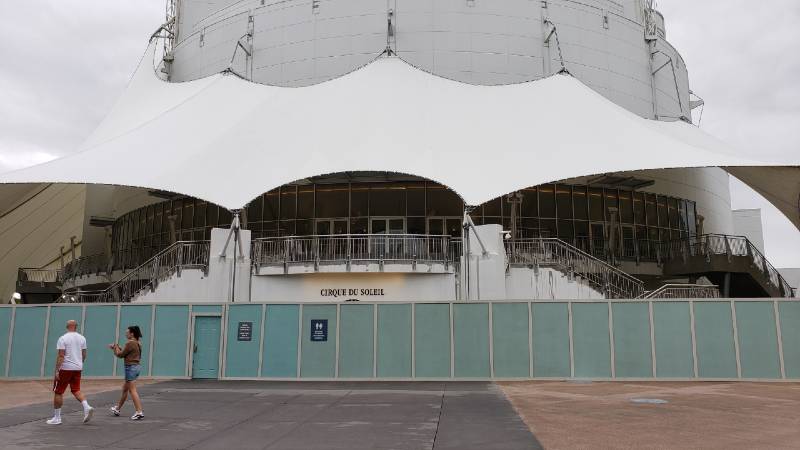 Update: Tuesday, March 17 – "Drawn to Life" by Cirque du Soleil decides to postpone preview shows.
With concerns about Coronavirus spreading, Cirque du Soleil is postponing or cancelling many of its shows around the world, including "Volta," a new tent show that was set to debut in Orange County, CA this week. The new show coming to Disney Springs in Orlando, FL, however, is still set to raise it curtains for the first time next week.
Update Sunday : Cirque du Soleil announced it's Las Vegas resident show will be closing temporarily. However Drawn to Life is still scheduled to go on as expected with previews beginning March 20.
—
As it stands now, Cirque du Soleil's "Drawn to Life" will open for previews beginning March 20, 2020 as scheduled according to a social media post from the company:
"Drawn to Life is on track to open March 20. In light of the coronavirus pandemic, we are escalating hygienic protocol across all of our venues & will be in communication with ticket holders should the situation change."
While Walt Disney World has announced that it will close its theme parks temporarily during this unprecedented public health emergency, the resort hotels and Disney Springs are expected to stay open.
In another post to twitter, Cirque du Soleil states:
"From the very beginning of the coronavirus outbreak, we at Cirque du Soleil have taken rigorous measures to protect our team and our fans. Our top priority remains the health and safety of our artists, partners, employees and you, our audiences."
These are the shows that are suspended as of this morning:
Big Top
Alegria – Austin, Chicago and Houston
BAZZAR – New Orleans and Salt Lake City
Under the Same Sky – Montréal and Boston
KOOZA – Tel Aviv
LUZIA – Meloneras
TOTEM – Munich
VOLTA – Costa Mesa and Denver
KURIOS – Melbourne, Adelaide and Perth
Arena
AXEL – United States, British Columbia, Alberta, Saskatchewan
Blue Man Group World Tour – Switzerland, Netherlands, Portugal
CORTEO – France, Denmark, Sweden, Belgium
CRYSTAL – U.K., United States and Canada
OVO – United States
If you have a ticket for one of the above shows, Cirque du Soleil recommends contacting your point of sale for a refund.