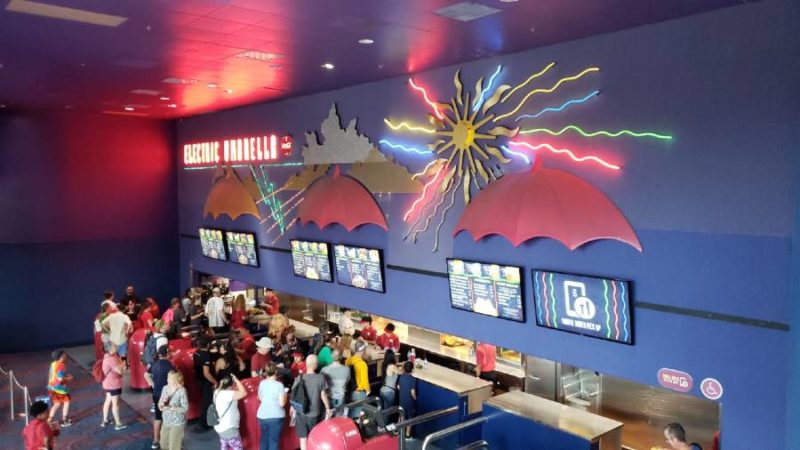 Fans said farewell to the Electric Umbrella in EPCOT's Future World on Saturday and Sunday morning the location was walled off for a long refurbishment as part of the transformation of EPCOT that's currently underway.
Over the weekend, work crews at EPCOT walled off the central core of Future World closing the Electric Umbrella. Known for its neon decor as much as its fast food options and second story dining, the Electric Umbrella was a popular stop for families looking for an affordable food option in the park.
One of the things we'll miss most about Electric Umbrella is the talking trash can, so we made sure to include all the recordings in our tribute video:
We hope the talking trash can finds a new home in another EPCOT restaurant. Meanwhile those looking for quick service or counter service food options will find new choices in the Odyssey (aka The Epcot Experience) and a couple food booths added around Future World.
Long time EPCOT fans will remember the 'Stargate" restaurant that was part of the original Communicore buildings when EPCOT opened in 1982. It became Electric Umbrella in 1994 when Communicore was renovated to become Innoventions.
When the new Future World opens it will be divided into three neighborhoods World Discovery, World Nature, and World Celebration with new dining locations. So while we haven't officially had it confirmed that the restaurant that returns after refurbishment will have a new name, that's what we understand.
Will you miss the Electric Umbrella as an affordable dining option at EPCOT?