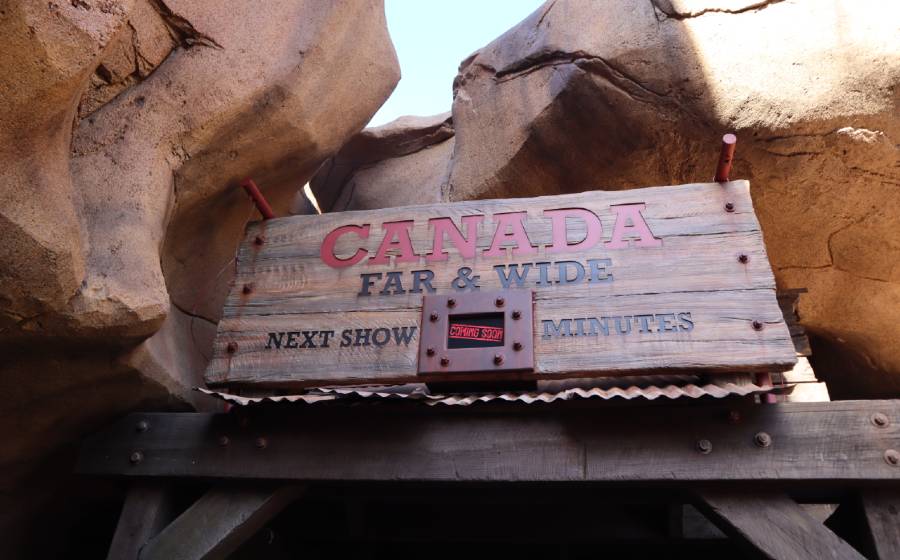 "Canada Far and Wide in Circle-Vision 360" in the Canada pavilion is an update to the previous "O Canada!" film with new scenes, a new musical score by Canadian composer Andrew Lockington and new narration by award-winning actors Catherine O'Hara and Eugene Levy.
We saw the new movie during media preview. Unlike the previous version, you won't see the narrators on the screen. There is that trademark dry Canadian humor, but it's not trying as hard as the Martin Short version.
Fans of the old "O'Canada" movie will be happy to hear that the "Canada Your Lifetime Journey" song has returned. The new footage in the film with plenty of gorgeous vistas and sweeping views. I would like to have had more humor from Catherine O'Hara and Eugene Levy, but the new version of the song is very nice.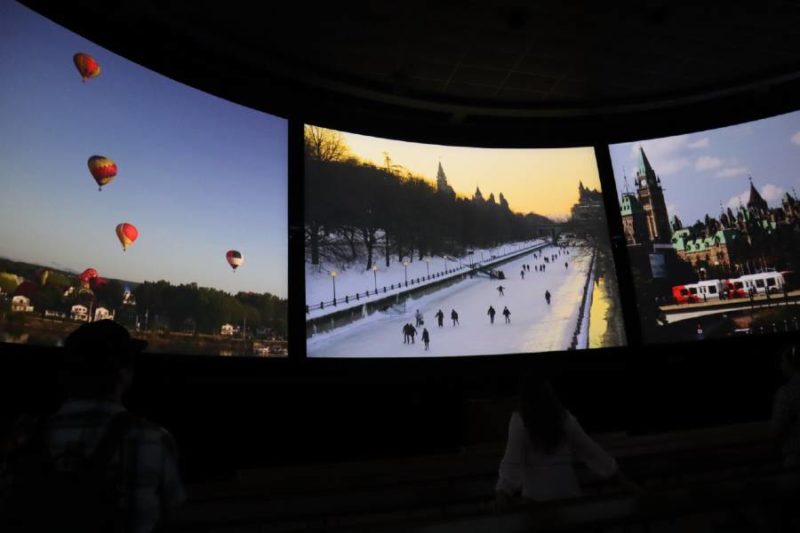 "Canada Far and Wide in Circle-Vision 360" opens Friday January 17 along with a new film in The Land pavilion "Awesome Planet," and two films in the France Pavilion. The old "Impressions de France" got a 4K digital projection upgrade and a new film takes a twisted tales approach to a Beauty and the Beast Sing-Along.
Oh yeah, The EPCOT 2020 Festival of the Arts starts this Friday too.