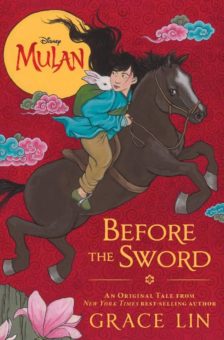 Mulan: Before the Sword is so much more than a great story. It is mythological-inspired fiction fused with Disney heroine-ism. Disney princesses are one thing; Disney warriors are another.
Before Mulan took her ailing father's spot in the Chinese military, she embarked on a quest to save her sister, Xiu. Seeking out a unique healer to assist in finding a cure for Xiu's deadly spider bite, Mulan's reality hits the pause button and an extraordinary exploration ensues; complete with prophecy and powerful enemies.
Despite 68 mini chapters, I read Before the Sword in two sittings. Two sittings, and not one, only because I decided I should probably go to work. Telling my boss that I was too busy to come into the office because I was with the Jade Rabbit of Legend on a mission to retrieve the Essence of Heavenly Majesty would have roused too many questions.
Questions much better answered here.
Grace Lin's Mulan prequel is the stuff of myth and legend – quite literally. In the Author's Note, Lin shares her inspirations for the story. We learn that some characters are based on popular Chinese figures, folklore and even real people. A cultural window and thrilling Disney adventure, it is mandatory that this story, too, be passed down.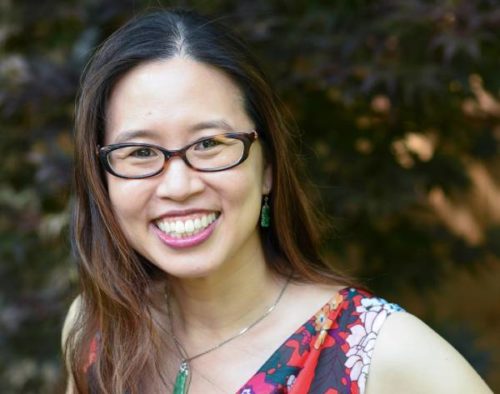 Lin's Mulan is consistent with what reader's expect of Mulan – strength, superficial clumsiness, and the broad theme that she must bring honor to her family. We are first introduced to Mulan in Before the Sword while she is riding her horse, Black Wind, and the reader immediately feels the warrior, the speed; a girl always in motion. Beyond this welcome consistency, the story is Lin's own. It comprises the perfect amount of foreshadowing to what we know happens in Disney's Mulan but otherwise explores unchartered territory: childhood memories, immortals, and a collection of stories. As the villainous White Fox "is poetically skilled with her poison," so, too, is Lin skilled in the art of storytelling.
The story's messages ignite the soul. The characters experience love, loss, fear, yearning and – prominently – temptation. Life's journey is littered with things to be admired but resisted at all costs. This reoccurring theme is explored alongside many others, including uncertainty of situation and of self. Ultimately, the road to overcoming self-doubt may be long and treacherous, but it is attainable, especially with the support of friends and the endurance of family. You may suffer greatly, but you have "a spirit of iron, one that [does] not break easily."Mulan: Before the Sword is a compelling inception of narratives and a modern treasure. It was one of my favorite books this year and is unlike any story I have ever read. "One should not be told their fate… destiny works best when unforeseen." However, I shall defy destiny in this instance and tell you that your fate will (or should) include reading this book when it is released on February 11, 2020.
Pre-order Mulan: Before the Sword now via our Amazon links. A small portion of your purchase price will go to help support The Disney Blog. Thank you.