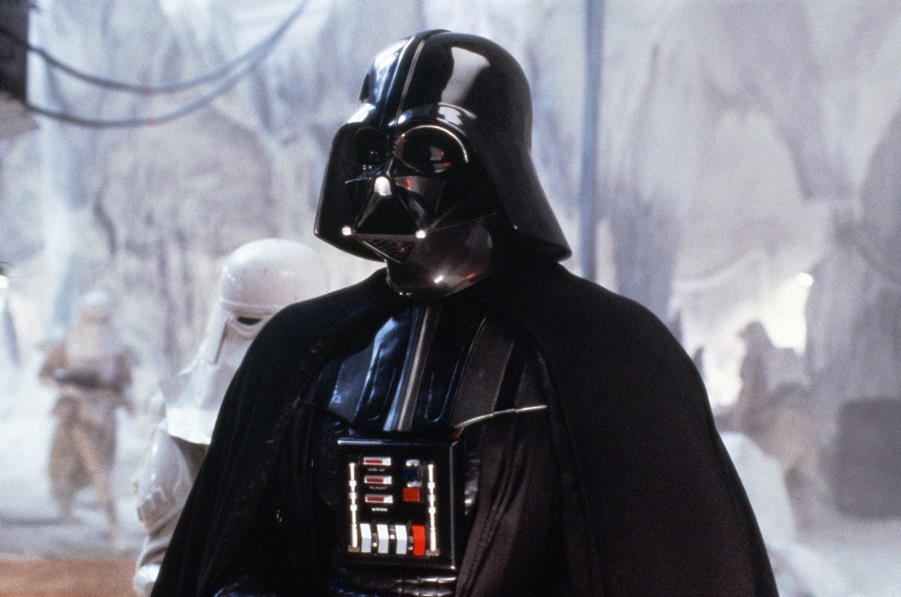 With the overwhelmingly positive reviews of The Mandalorian on Disney + thus far, many Star Wars have only one complaint when it comes to the first ever Star Wars streaming series from Lucasfilm. They want more. The episodes thus far have ranged somewhere in between 30 to 40 minutes in length and the series will give us eight total episodes.
Although the second season's filming is underway, it is unlikely we will see more of this character until next fall after this season ends. Yet this is not the only TV show in development over at Disney +. To the absolute delight of Star Wars fans, Ewan McGregor is returning to reprise his role as Obi-Wan Kenobi in a 6-episode series. This will begin filming next year with Lucasfilm confirming that the scripts are completed. Finally, a Cassian Andor Rogue One prequal series is also coming within the next couple years.
This all excited new for Star Wars fans as they will get more and more Star Wars content and television gives them a chance to get more in depth with content then movies ever could. Which begs the question, what other future Star Wars shows could we see in the future? Here are some show ideas that I have seen float around the internet with a mostly positive backing from the fans.
Darth Vader Jedi Hunting series:
Rogue one is a mostly loved Star Wars film, but most fans will tell you that is the case especially due that Darth Vader scene at the end. The prequels are not loved by everybody but we do get an opportunity to see some epic lightsaber battles and a young Anakin Skywalker make his turn to the dark side. The issue is the next time we see him is in A New Hope which gave us a very clunky and slow lightsaber battle. There is roughly a 17-year gap in between those films and plenty of content to explore. Did Vader hunt down any remaining Jedi? Did he have trouble accepting his failures and his loss of his wife? Does he have any feelings that his former master and children survived? Fans would love to see any of this unfold but may at least see Vader appear in the Obi wan series or the Cassian Andor series.
Knights of the Old republic series:
Although this storyline is heavily rumored to be turned into a trilogy of films, it appears many fans would rather see this as a series. The beauty of series like Game of Thrones and Breaking bad is the depth they were able to go with storytelling. Detail is a big deal to many customers and the KOTOR storyline is far too in depth to tell in just three movies. With legendary sith, mass lightsaber battles and in depth dark versus light storytelling, a series would fit this far greater. I know many are already fan casting the character of Darth Revan. Keanu Reeves anyone?
Origins of the Jedi Series:
Some people may think this could go hand in hand with the KOTOR series but to me this seems fascinating. Before them exiting the project, Dave Benioff and D.B Weiss were planning on crafting a series of films based off this exact idea. The Game of Thrones showrunners had signed a deal with Netflix and could not find the time to juggle all of these projects, but the idea still remains. The idea of these force sensitive beings coming together to form an order of Jedi is seemingly an idea what many fans could get behind.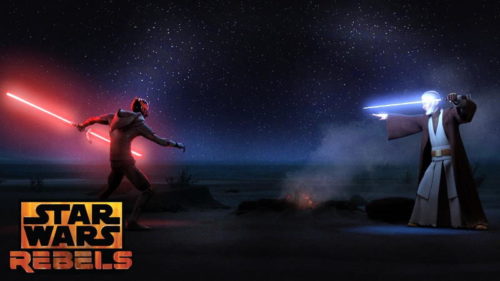 Darth Maul:
Perhaps the greatest thing to come out of The Phantom Menace was Darth Maul. Yet, when the film ended the fans were all left to assume he was gone for good. Silly us for thinking chopped off limbs meant the end of a character because he came back through via animation in Star Wars The Clone Wars and Star Wars Rebels. Dave Filoni brought us back the famous villain and although much of his story was told using those two shows, he did appear at the end of Solo: A Star Wars Story. Watching a show focused on this fascinating Sith turned rogue villain is something all fans could get behind. Another run in with Obi Wan would certainly be cool to see and it would be great to see what happened to Emilia Clarke's character Qira as well.
Ben Solo Padawan:
One of the biggest complaints people have with Luke Skywalker and The Last Jedi was that we could not believe Luke would ever become what he did. Ben Solo turning evil became believable but how could Luke's best student fall from grace and turn Luke someone who just gives up completely? With that in mind, getting Adam Driver to come back and play a younger version of his character could explain and justify all of this. Of course, this would be a long shot and they would have to also get Mark Hamill on board to play a character he is ready to move on for. Yet, imagine the excitement this would bring fans?
Those are the five options I have seen the most of on the internet that I personally believe could be absolute hits. Regardless of what Disney + and LucasFilm decide to put out for future projects, the future rests in TV. Within the generation of streaming and TV binging, Star Wars not only get more Star Wars but more in-depth storytelling. The chance to get 6 hours of Kenobi instead of a 2-hour movie. This could only mean one thing. The three TV shows announced for Disney + will not be the last.
Have a good idea for a future Star Wars TV show? Let us know or comment on one of our social media threads and of course keeping following The Disney Blog for future Star Wars content.