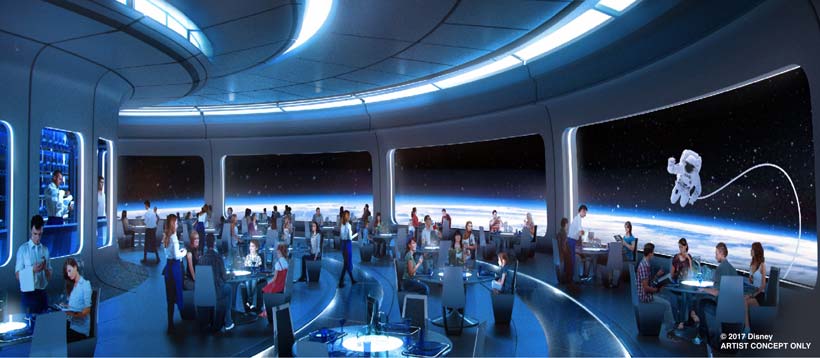 Epcot's Future World is about to add a new mission to its Space Pavilion – to dine in outer space. The space-themed restaurant construction is reaching the stage where Disney knows they'll be able to target a launch date in 2019.
The table-service location will take guests on a dining experience that is out of this world with menus inspired by international cuisine. The restaurant will also feature an extensive wine list of more than 1,000 bottles, and craft beer.
Dining room guests will be treated to a unique view of the Earth from outer space via giant floor to ceiling 'windows.'
The as-yet unnamed Space-themed restaurant will be operated by the Patina Restaurant Grop. You may have already enjoyed a meal or two at one of their other Disney located restaurants including: Maria & Enzo's, The Edison, Morimoto Asia, Tuto Italia, and Via Napoli Ristorante E Pizzeria. If you're more of a west coast Disney fan, you can find their restaurants at Downtown Disney including: Tortilla Jo's, Naples Ristorante, Catal, Uva Bar, and Taqueria.
The Patina Group has tapped Executive Chef Theo Schoenegger, who previously helped bring Maria and Enzo's to life at Disney Springs. Chef Theo is also known for his award winning 'Sinatra Las Vegas' restaurant.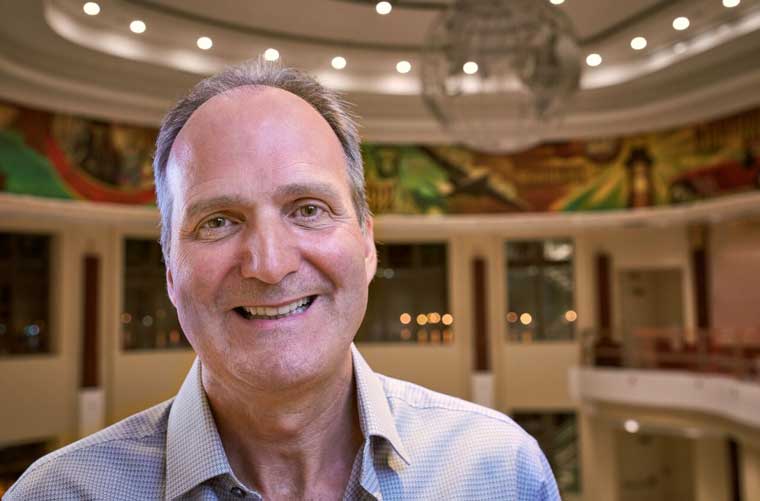 Are you looking forward to your first chance to visit the Space-themed restaurant?