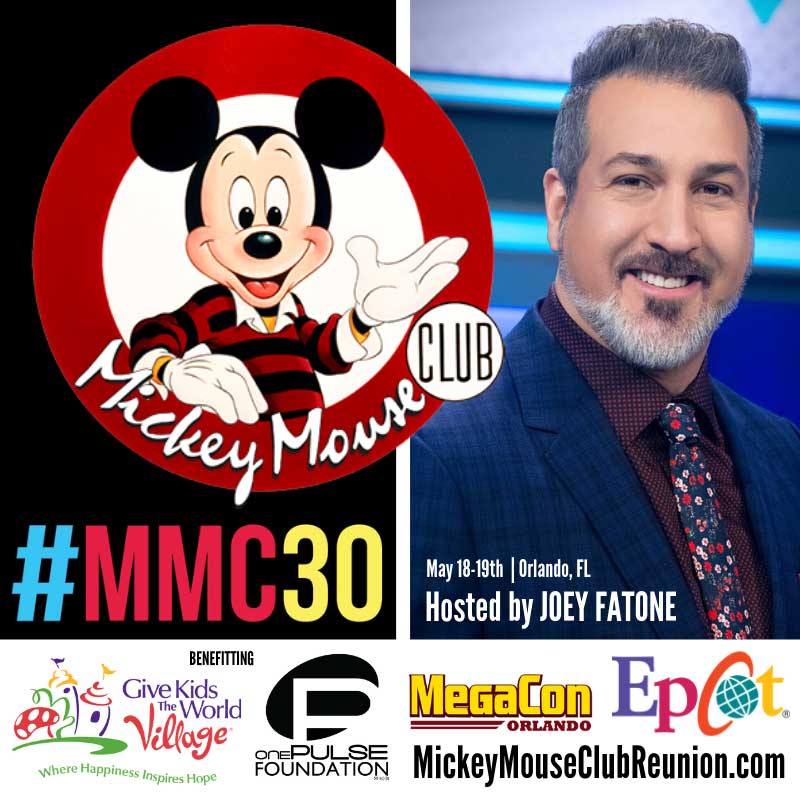 It's the 30th anniversary of the 'All New' Mickey Mouse Club and cast and fans are gathering at the Walt Disney World resort and MegaCon in Orlando for #MMC30. On May 18 and 19 Mouseketeers will reunite for a once-in-a-lifetime weekend with their fans. Together they will celebrate their shared experience with one of Disney's most iconic brands and give back to two worthy charities – onePULSE Foundation and Give Kids The World Village
Mouseketeers from all seven seasons are planning to attend, including original Mouseketeers Lindsey Alley, Jennifer McGill, Raquel "Roque" Herring, Brandy Brown Pendleton, Braden Danner, David Kater, and members of The Party – the first band to be signed to Hollywood Records – Deedee Magno Hall (Steven Universe, Wicked), Damon Pampolina, and Chasen "Chase" Hampton (X-Files, Buffy The Vampire Slayer), who later became co-host of the Mouse Club in its final season. Also planning to attend are veteran actors Nikki DeLoach (MTV's Awkward), Dale Godboldo (The People v OJ Simpson: American Crime Story), and Marc Worden (Star Trek: DS9, The Invincible Iron Man), as well as celebrated recording artists Rhona Bennett (EnVogue) and Tony Lucca (The Voice).
Between events at Megacon and the Walt Disney World resort, fans will get plenty of chances to see their favorite Mouseketeers from the 'All New' Mickey Mouse Club. Events include signing opportunities, panels, meals, and an after hours party at Epcot that includes a concert and musical performances from the Mouseketeers.
For more information and to buy tickets visit www.MickeyMouseClubReunion.com.