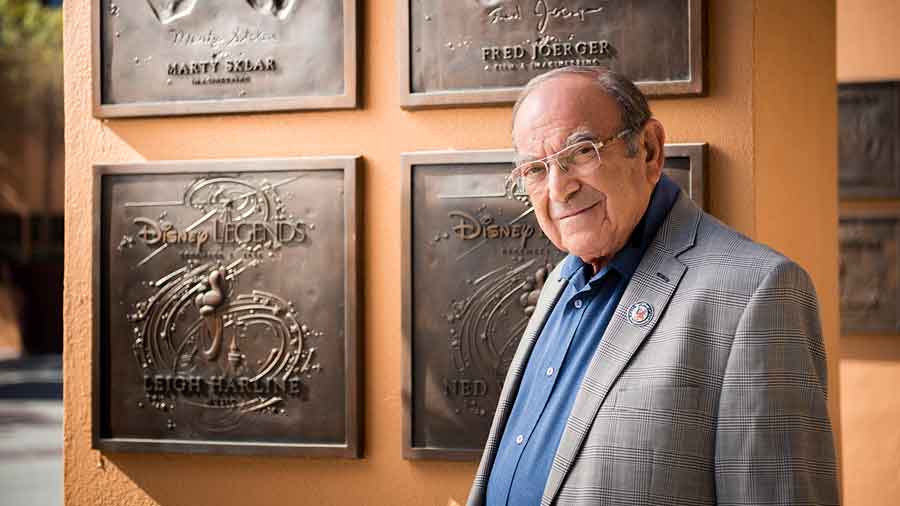 Disney Legend and long-time President of Walt Disney Imagineer Marty Sklar died in 2017, but his work wasn't yet complete. He was still working on a final book which is now ready for publication. Travels with Figment-On the Road to Disney Dreams is a collection of stories about the adventures and encounters Marty had going back all the way to his work with Walt Disney himself.
Travels With Figment mines Marty's long legacy of work for stories he's never published before.
Sklar was a student at UCLA and editor of its student newspaper before joining Disneyland to publish its newspaper – The Disneyland News. He later joined the park's publicity team writing speeches and marketing materials.
By 1961 he'd moved on to WED Enterprises (which became Walt Disney Imagineering) working on scripts and construction management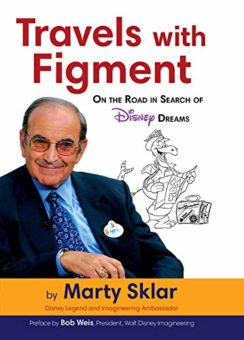 for many iconic attractions at Disneyland and later Walt Disney World. Eventually he rose through the ranks to lead WDI.
Often described as the Jiminy Cricket of Imagineering, Sklar was considered the conscience of the company keeping his eyes on the keys to the magic.
Sklar resigned his role of President in 2006 but stayed on as an ambassador for Walt Disney Imagineering touring around and giving lectures on the power of imagination, art and design to colleges and other institutions.
Other books by Sklar include: One Little Spark!: Mickey's Ten Commandments and The Road to Imagineering and Dream in! Do it!: My Half-Century Creating Disney's Magic Kingdoms.
Travels with Figment-On the Road to Disney Dreams is now available for pre-order on Amazon. Your purchases via this link helps support The Disney Blog. Thank you.