A new cinematic experience will soon great guests at Epcot's The Land pavilion showing how this "Awesome Planet" we call home is full of grandeur, beauty, diversity, and dynamic life.
I am among those who thought the Harvest Theater in The Land Pavilion (previously home to "The Circle of Life: An Environmental Fable") had seen its last showing ever, I'm happy to be wrong.
According to Disney this new movie will feature spectacular nature photography, immersive in-theater effects, and space sequences created by none other than Industrial Light & Magic (which provided the cinematic foundation for the Star Wars franchise), "Awesome Planet" is expected to deliver its environmental message in a way that Disney hopes will resonate far beyond its final scenes.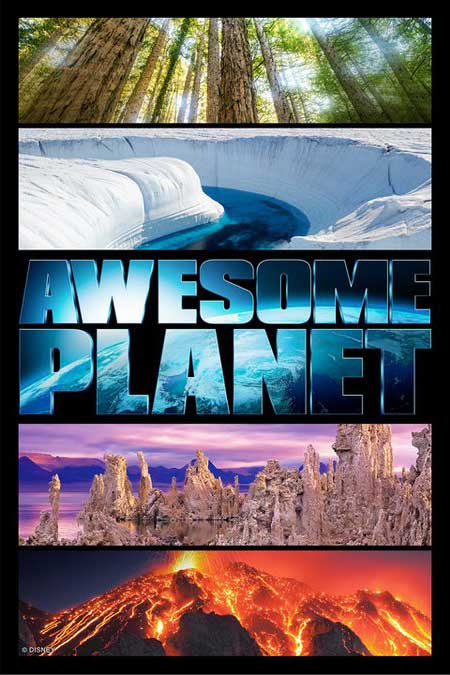 Tucked in with this news is an update that the new "Beauty and the Beast" Sing-Along will rotate with "Impressions de France," so it may retains its place in Guinness World Records as the longest-running daily screened film in the world and charm guests who still like to enjoy that particular romp through the French countryside.
Disney has previously announced that the China-pavilion is getting a new Circle-Vision film and that Canada's similar 360 movie will get an update as well.
Sure, a movie is an easy addition to a park like Epcot and won't be generating any 3 hour queues of guests waiting to ride. But not every attraction needs to be "Avatar – Flight of Passage." But movies are easier and cheaper to upgrade than say "Pirates of the Caribbean." There's something to be said for relevancy in a themepark like Epcot.
Yes, Disney has relied a lot of screen based attractions, but for as long as there have been motion picture cinemas people have been entranced by the charms of seeing the real world and fantasy worlds projected large in front of us.
Disney now owns the National Geographic brand and its own DisneyNature brand, but so far no announcement if either brand will be associated with the "Awesome Planet" movie. It seems like there should be some tie-in there.
"The Circle of Life: An Environmental Fable" had its last performance on February 3rd, 2018. The new film is expected to open sometime later this year. Maybe as soon as Earth Day.