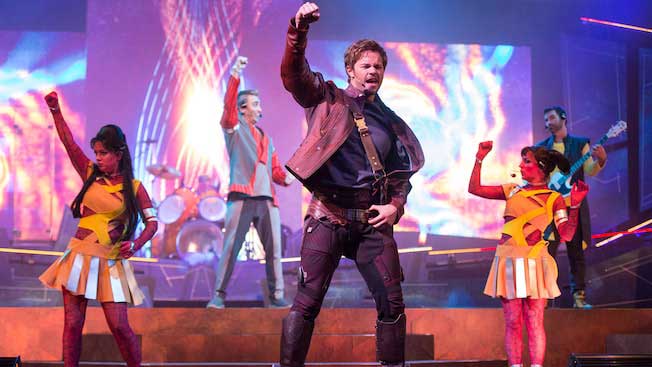 Good news fans of Xandarian traditional music, Guardians of the Galaxy – Awesome Mix Live returns to Epcot this summer. The concert show based on Marvel Studios' hit movies was last summer's surprise hit. The show is full of Star-Lord's trademark humor, great performances, and songs you know and love. Awesome Mix Live even had its own group of devoted fans once word got out how fun the show was.
The show is pretty simple Star-Lord and Gamora from the Guardians of the Galaxy films arrive to help an alien band from Xandar with a concert on Star-Lord's home planet, aka Earth. Along the way, they take guests on a musical journey through the cosmos, showcasing hits from Star-Lord's Awesome Mix tapes volumes 1 & 2.
Be sure to keep an eye out for little Groot too.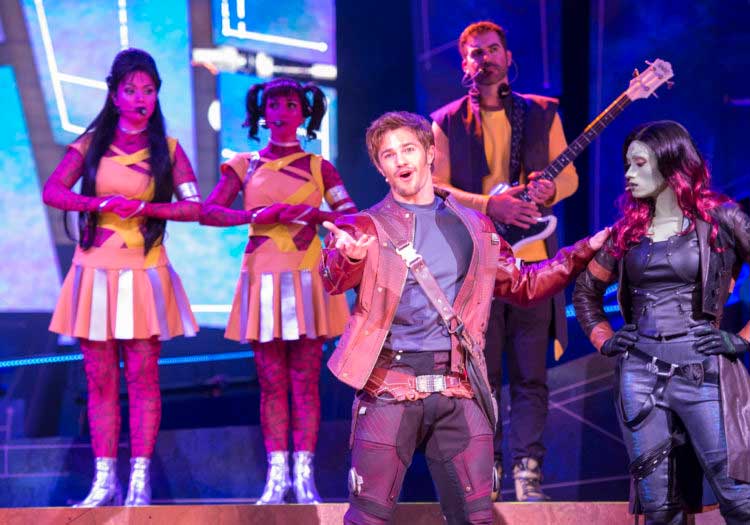 The 7-piece band performs live shows daily from June 14 through Aug. 18 at Epcot's America Gardens Theatre. Bring a sense of fun and a willingness to dance and, who knows, you may find your own cosmic groove.