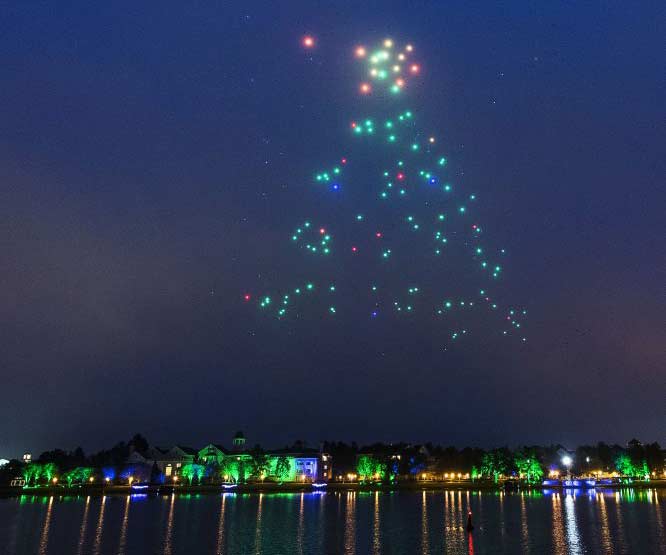 Do you remember the Starbright Holidays Aerial Drone show at Disney Springs? It was a collaboration between Disney's Imagineeers and the technicians at Intel. The result was a fleet of small drones filling the sky in an aerial holiday display unlike anything seen before.
We know Disney has patents for use of drone technology as part of its theme park shows and has permission from the FAA to fly them over the parks. The question is when will we see them used in the future?
In the meantime, here's a look back at the original show from its first night open to the public:
It's been two years since the show debuted and the technology behind aerial drone shows like Starbright Holidays has advanced significantly. I'd like to see what Disney can do with the latest generation
However, I get that it is not that Disney Springs needs help bringing in customers. The place is packed nearly every night during the holidays. How about as a pre-show to Illuminations: Reflections at Earth at EPCOT during the new Festival of the Arts next year?
Where would you like to see the drone technology used for a show at Walt Disney World?
Previously: 2016 was also the year the Christmas Tree Trail debuted at Disney Springs. Here's our look at this year's edition.