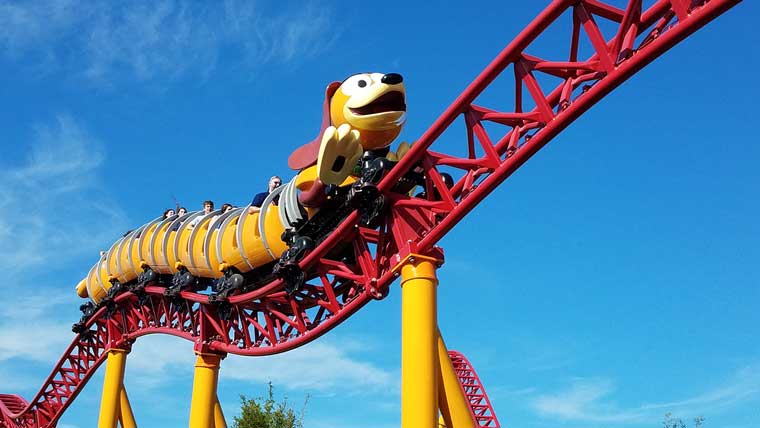 Yesterday was National Slinky Day and Disney's Hollywood Studios took a moment to celebrate Slinky Dog on his journey from a toy in the Pixar Toy Story movies to a roller coaster in Andy's backyard – aka the new Toy Story Land. From guests to celebrities, it's been a fun-filled ride.
It was just one year ago that Disney first revealed the ride vehicle for Slinky Dog Dash. Now the family-friendly roller coaster is giving tours of Andy's backyard to guests from around the world.
Of course, when you head to Toy Story Land, be sure to pick up one of these beauties – a slinky dog headband! They're so popular with guests Disney has a hard time keeping them in stock.
Do you remember your first slinky toy?
Previously: Slinky Dog Dash on-ride POV video from Toy Story Land.