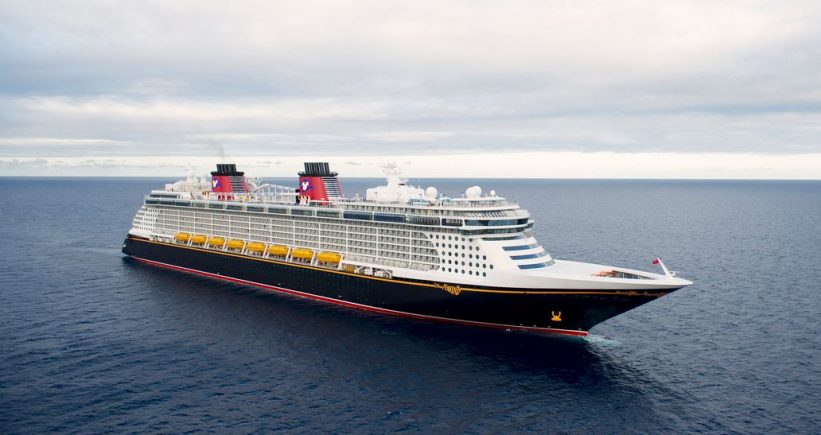 The promise of a Disney cruise is that you'll float away from all the stresses of life on land, but there are certain advantages to having a smartphone handy on board. You can capture priceless memories in photo or video form and, via the Disney Cruise Line Navigator app, stay informed with dining, entertainment, shopping and other options on board the ship.
The Disney Cruise Line Navigator has recently been upgraded to provide guests both a way to communicate with their friends and family while on board and a way to stay informed with all the fun happenings all cruise long.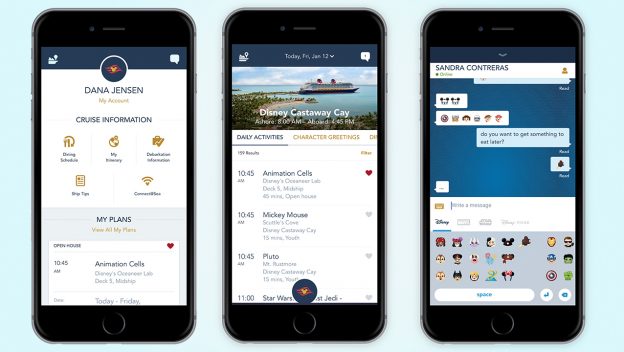 Among the brand-new design and enhanced features of the mobile app are:
Horizontal Scrollable Menu – Easier navigation gives you quicker access to know what's happening when and where each day. Use filters to view which activities you want to see
Quick Access to Cruise Details – This is your one-click button to return you to your personalized plans and other important cruise details
My Plans – Now the dining plans and activities you make that are linked to your cruise reservation will magically appear in the app once you connect your reservation.
Ship Tips – Disney provides helpful tips like safety reminders and information for guests with disabilities.
Spotlight at Sea – This section includes information about offerings such as Senses Spa & Salon, Palo, Remy, Shutters photo packages, onboard merchandise and more.
The app still includes individual and group chats with your family and friends when on board, ship deck plans, a useful map of Castaway Cay, and much more.
While the printed Personal Navigator still appears in your guest room ever night, the Disney Cruise Line Navigator gives you a new level of interactivity and lets you see more than just one day ahead on your cruise. We used it all the time to stay in touch while we explored the ship's various offerings and quickly see which activities were coming up and how to get there the quickest and easiest way.
Be sure to download the latest update of the free Disney Cruise Line Navigator App for Apple and Android smartphones before you leave on your next cruise.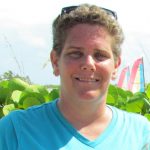 If you would like more information on booking a cruise aboard any Disney Cruise Line ship, please send an email to Pixie Vacations authorized Disney travel agent Stacey Frost ([email protected]), call (407) 454-1477 or fill out this form for complimentary travel planning. Your use of this free service to book your travel will help support The Disney Blog. Thank you.