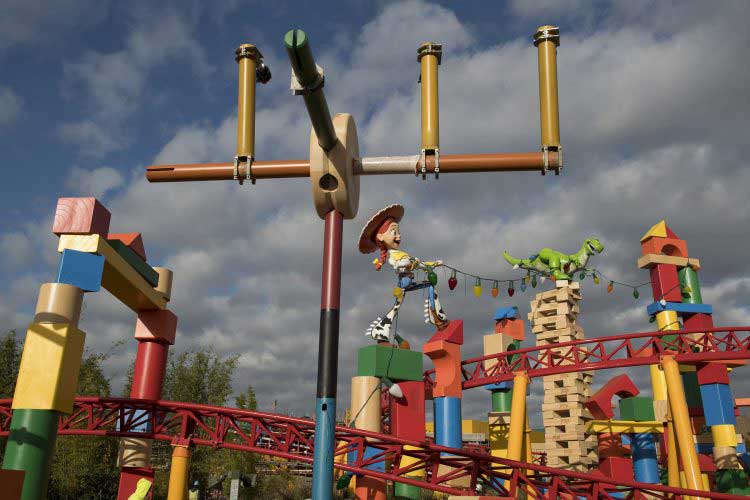 We're excited as toys whose owners just came home from a vacation as development continues on Toy Story Land, which will open June 30. Located inside Disney's Hollywood Studios, this new 11-acre land will invite guests to shrink down to toy size and play in the setting of Andy's backyard. Guests will whoosh along on Slinky Dog Dash, a family-friendly roller coaster, score high on the midway at Toy Story Mania, or take a spin on Alien Swirling Saucers, a galactic play set that Andy won at Pizza Planet.
Slinky Dog Dash can been seen and and heard over the construction walls as it is put through near continuous operation testing before it is handed off to operations for training cast members before it is ready for guests. Recent aerial photography shows that while landscaping is pretty much done around Slinky Dog Dash roller coaster, there's a long way to go in the rest of the land. Let's hope they're able to get it down in time.
We also learned that Woody, Buzz, and Jessie will be greeting guests throughout Toy Story Land on a daily basis. It's unclear if they'll have a permanent indoors location like the Toy Story characters have now in Pixar Place. But we're told that Sarge and the Green Army Men will have their own boot camp (they're pretty popular with guests).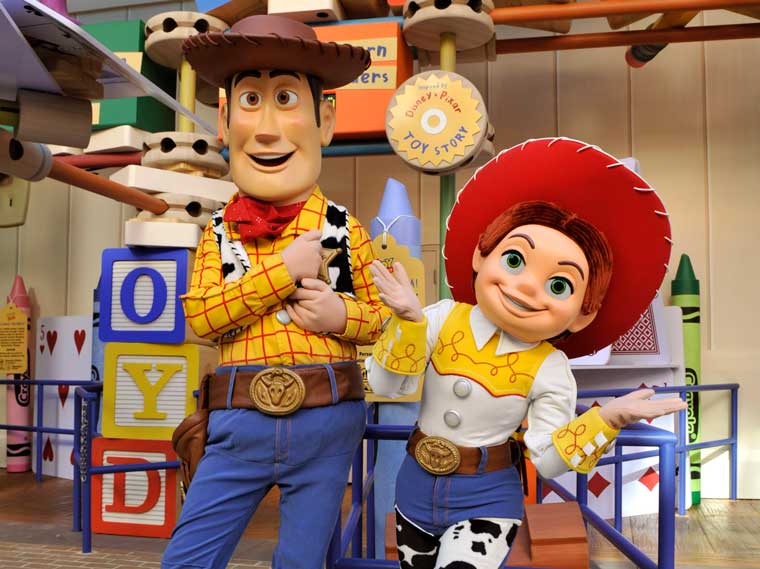 People have been asking if Mr. Potato Head would return to the Toy Story Midway Mania queue, and the concept art shows he will. But we're also seeing another popular character from Andy's toy chest for the first time in a Disney park. Yes, Wheezy the Penguin will have his own place in Toy Story Land.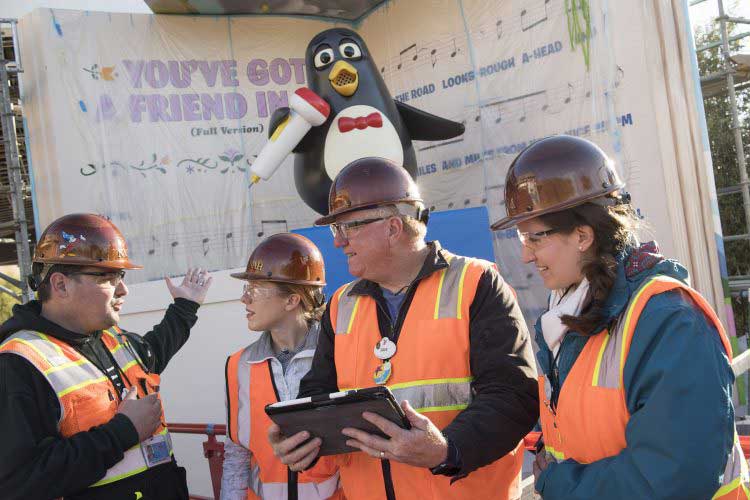 Also note that Toy Story Midway Mania is temporarily switching to standby queues only while they finish reconfiguring it to enter through the new Toy Story Land.
Walt Disney World is promising an incredible summer in 2018. Do you think Toy Story Land will help them deliver?
Photos courtesy Disney. David Roark, photographer