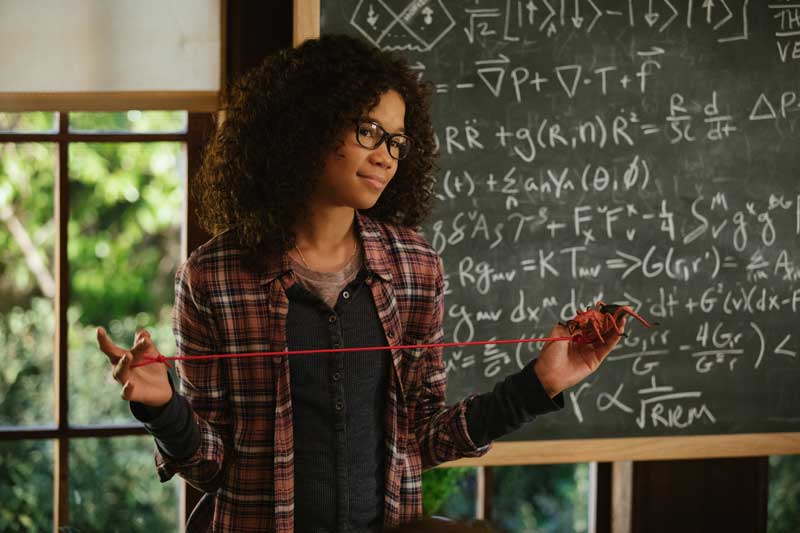 One of Disney's most anticipated films in early 2018 is the big screen adaption of Madeleine L'Engle's "A Wrinkle in Time." The Ava DuVernay directed film features a screenplay by Jennifer Lee (Frozen) and a bunch of big names from the acting pantheon. It also gives Storm Reid her first starring role.
Disney has just released the first TV spot for the ovie and three motion posters highlighting Mrs. Which/Oprah Winfrey, Mrs. Whatsit/Reese Witherspoon, and Mrs. Who/Mindy Kaling.
And here's that TV spot:
As a big fan of the book I can't wait to see these characters and worlds come to life on the big screen.
About the film:
From visionary director Ava DuVernay comes Disney's "A Wrinkle in Time," an epic adventure based on Madeleine L'Engle's timeless classic which takes audiences across dimensions of time and space, examining the nature of darkness versus light and, ultimately, the triumph of love. Through one girl's transformative journey led by three celestial guides, we discover that strength comes from embracing one's individuality and that the best way to triumph over fear is to travel by one's own light.
Directed by Ava DuVernay from a screenplay by Jennifer Lee based upon the beloved novel by Madeleine L'Engle, "A Wrinkle in Time" stars: Oprah Winfrey, Reese Witherspoon, Mindy Kaling, Gugu Mbatha-Raw, Michael Peňa, Storm Reid, Levi Miller and Deric McCabe with Zach Galifianakis and Chris Pine.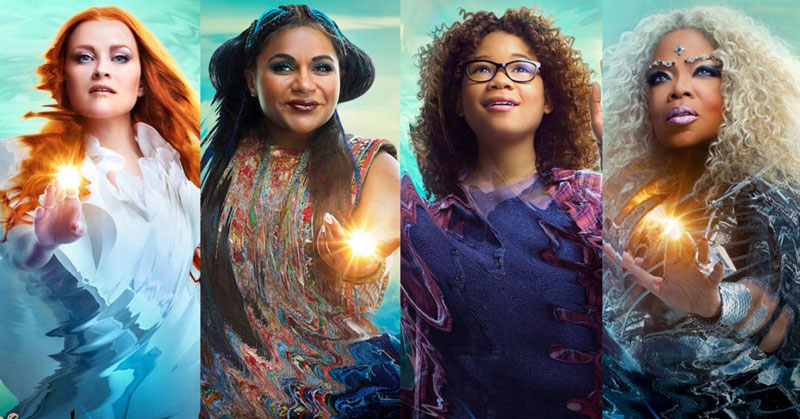 Disney's A Wrinkle In Time will bend space and time into a theater near you on March, 9 2018
Previously: A Wrinkle in Time official movie trailer.