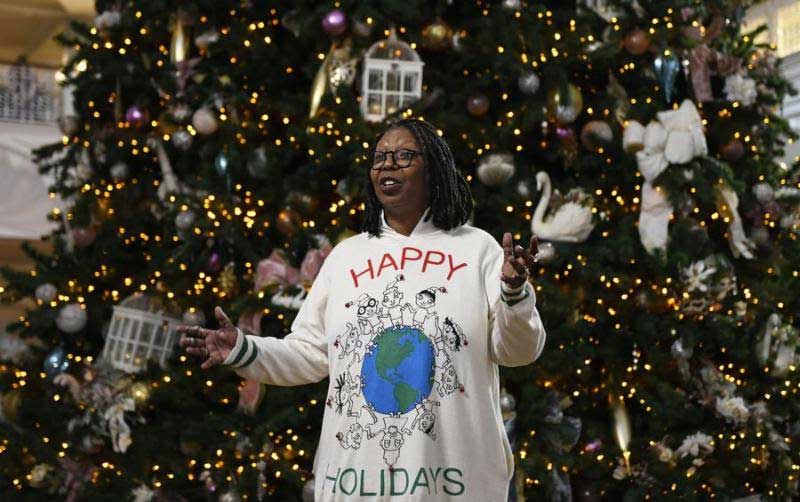 "Decorating Disney: Holiday Magic," premiering Monday, December 18 at 8:00 p.m. EST, will reveal how the holiday magic and spirit come to life throughout Disney destinations by giving viewers an inside look at how Disney transforms its theme parks and resort hotels into a winter wonderland. Viewers will meet the dedicated team of Disney cast members and Santa's helpers, who meticulously plan, design, build and bring to life wondrous Christmas trees, life-size gingerbread houses and much more!
In the first of two new clips from the show, here's host Whoopi Goldberg getting into the Holiday spirit at the Grand Floridian Hotel.
"As a longtime friend of Mickey, there's no place I'd rather spend the holidays than at the Happiest Place on Earth," said Whoopi Goldberg. "To see the incredible work that goes into turning the parks into a winter wonderland is truly magical, and I'm so happy to be a part of it."
Co-host Sofia Carson learns the princess wave in this clip:
See our previous post for more details on what to expect on "Decorating Disney: Holiday Magic" on Freeform airing December 18th at 8pm EST.