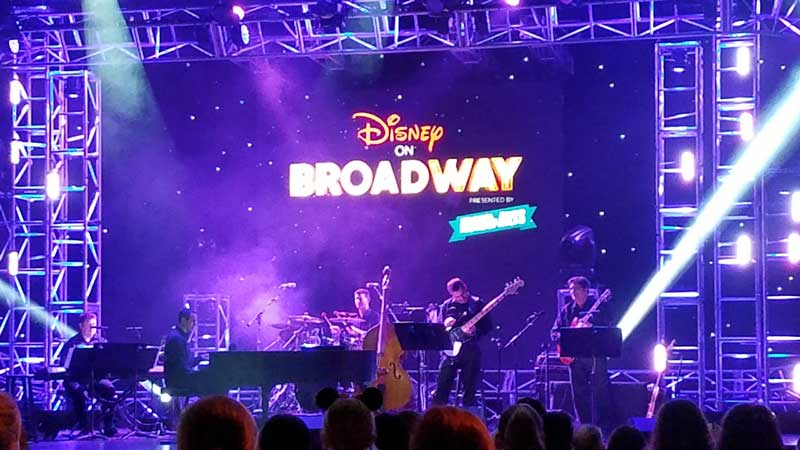 The second year of the new, but already popular, Festival of the Arts at EPCOT starts in just over a month on Jan 12 and runs through Feb 19. One of the highlights of the first year was the Disney on Broadway concert series in the America Gardens Theatre. It returns this year with showtimes at 5:30, 6:45, and 8pm.
The performer line up for the six weekends of the 2018 concert series has just been announced.
January 12-15 and 19-22: Kara Lindsay and Kevin Massey, perform songs from Tarzan, Aladdin, Newsies, and Frozen.
January 26-29 and February 2-5: Kissy Simmons and Alton Fitzgerald White, perform songs from Tarzan, The Lion King, Aida, Aladdin, and The Little Mermaid.
February 9-12 and 16-19: Ashley Brown and Josh Strickland, perform songs from Beauty and the Beast, Tarzan, Mary Poppins, Newsies, and Frozen.
We found last year's concerts to be great for anyone who shares a love of Disney music. Inevitably each show contained a number of popular Disney songs along with a few beautiful pieces that are unique to the stage. Having some of Disney's most talented performers on stage just feet away is really a unique opportunity for everyone too.
Dining packages with reserved seating are available if you want the closest seats without waiting in standby.