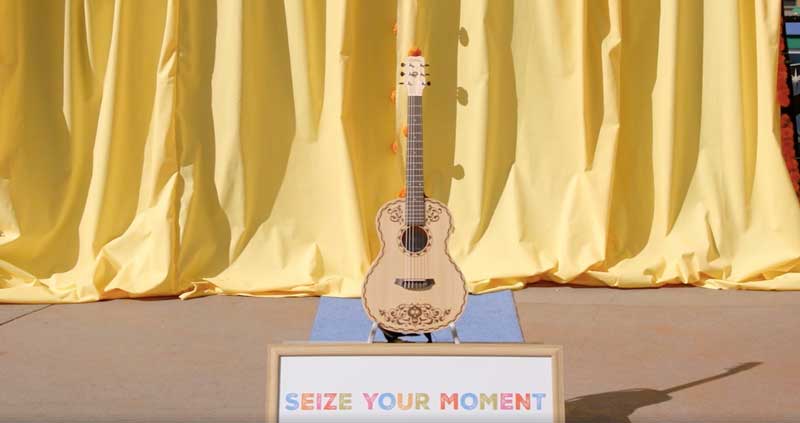 In anticipation of Pixar's Coco hitting theaters Nov. 22, Disney arranged a magical surprise for unsuspecting families at Downtown Disney at the Disneyland Resort. Guests encountered a lone guitar in front of a set of curtains. As in the movie, when the guitar was strummed, magic happened and the curtains opened to reveal Coco star Anthony Gonzalez and Club Mickey Mouse's Sean Oliu.
11/30 Update: Disney has provided the full performance of Gonzalez and Oliu signing "Un Poco Loco" from Pixar's Coco:
Gonzalez, who voices Miguel in the movie, and Oliu staged a live performance of "Remember Me" from the movie for the guests and other families. The heartwarming moment was accompanied by a mariachi band and dancers.
Check out the magical the sidewalk surprise here:
Okay that's a cute idea and it looks like the guests who found themselves surrounded by the surprise magic enjoyed themselves too. Would you have strummed the guitar?
Previously: Pixar's Coco shares new clips and the final trailer.