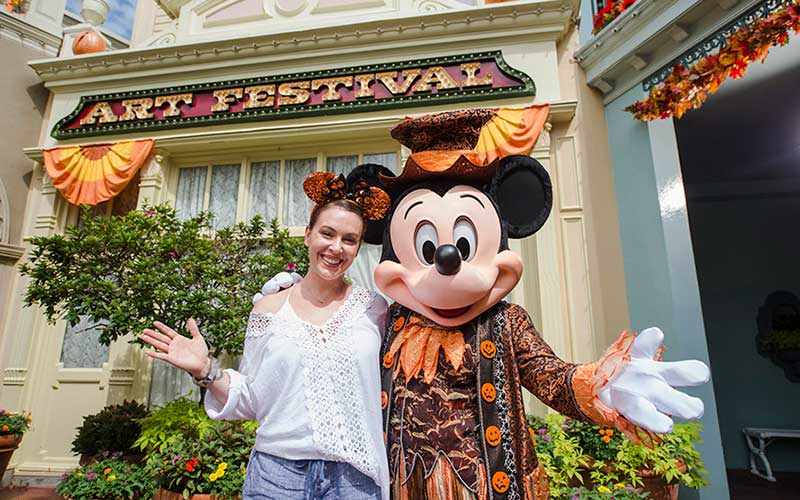 It may only be September, but Halloween season at Walt Disney World actually kicked off at the end of August. Recently, actress Alyssa Milano and her son Milo visited Walt Disney World for a spooktacular evening at the Magic Kingdom. While on Main Street, they ran into Mickey Mouse dressed in his holiday finest.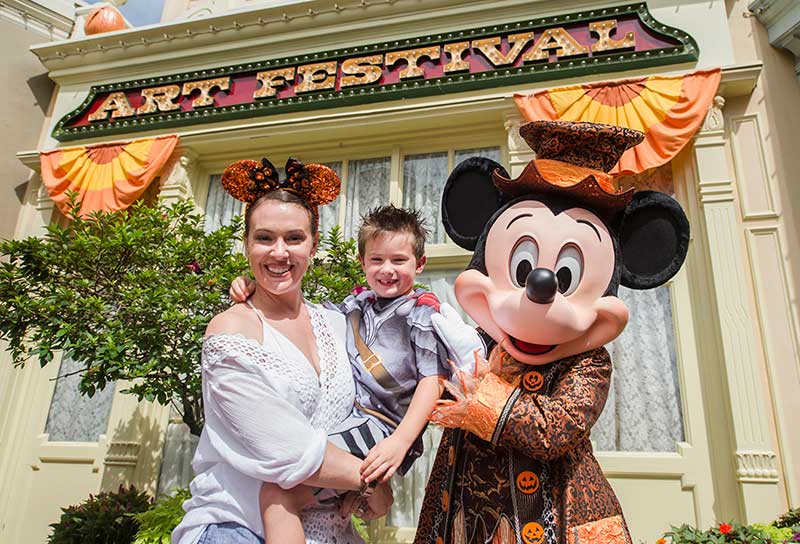 Milano recently starred in the ABC series "Mistresses," which was cancelled in 2016 after four seasons. No hard feelings against the mouse, I guess. Milano's first big role was on the sitcom "Who's the Boss" which also aired on ABC. But did you know that Milano also provided the voice of Angel in Disney's direct-to-video sequel Lady and the Tramp II: Scamp's Adventure in 2001. Bonus points if you can name the other direct-to-video Disney sequel Milano did voice work for? Here's a hint, her character's name was Biminy.
While you think, here are a few more photos from Milano's Twitter page
Very special family vacation @DisneyParks celebrating Milo's 6 Birthday and Elizabella's 3. Feeling very grateful. pic.twitter.com/NPbI9buC15

— Alyssa Milano (@Alyssa_Milano) August 30, 2017
and Instagram:
Okay the answer was Beverly Hills Chihuahua II
Are you a fan of Halloween time at Walt Disney World? What are some of your favorite things to do at the resort during the fall season?
(Photos courtesy Disney. Photographer Steven Diaz)