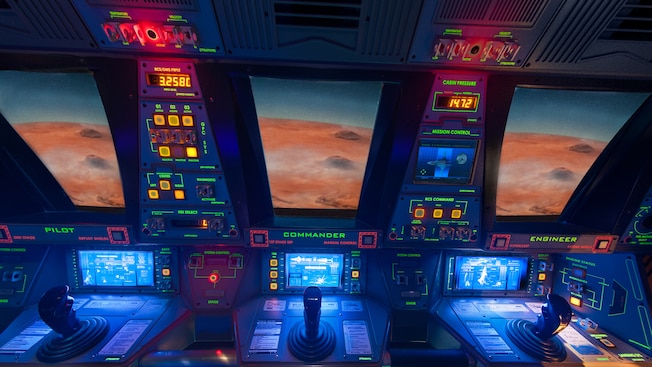 While Ellen's Energy Adventure will close forever on August 13th, just a few steps away Mission: Space will start a new adventure with the first new training video since the attraction launched in 2003. Both sides of the attraction have had some TLC applied. The more intense Orange Mission has a new, HD video to make your training journey to Mars clearer and more realistic than ever before.
The ride's less-intense Green Mission has been less-dramatically re-imagined. It's a new mission on an exciting orbit around earth with dramatic views of the Hawaiian Islands, Italy's 'boot' and the Northern Lights – as seen from space. It ends at the world famous Kennedy Space Center with a landing you wont forget.
The green mission side has also lowered its height limit to 40 inches. Those between 40-44″ will be provided booster seats to help them better enjoy the attraction.
Disney has also announced that a new Space-themed restaurant with an orbital view of Earth will be added to the Mission: Space pavilion. We can't wait for that too.
Will the new even less-intense green mission entice you to return for another ride? What about the new HD views on the more serious Orange side?