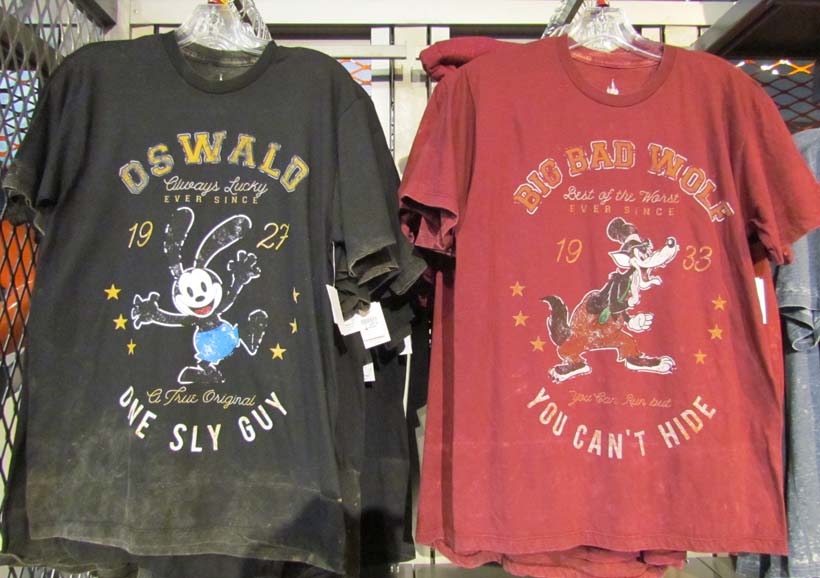 Although I'm most often spotted in a Disney themed aloha shirt, I do love my t-shirts. Alas, my recent shopping excursions for great new tees had come up dry. It had been at least a couple of months before I saw a new crop of interesting shirts and I was beginning to wonder if Disney's merchandising team had given up on the t-shirt trend. But on a recent trip, ta-da, a fresh crop of fun shirts popped up in the MouseGear shop inside EPCOT.
Here were a few of our favorites.
For lack of a better expression, I call these hipster tees. (as always, click to embiggen)
A cool set of four vintage looking tees (two are above)
Finally, t-shirts, pajama tops really, that are well suited toward the start of your day.
You can find some of these on the Disney Store online website where your purchase will help support The Disney Blog. Let us know which shirt is your favorite in the comments.