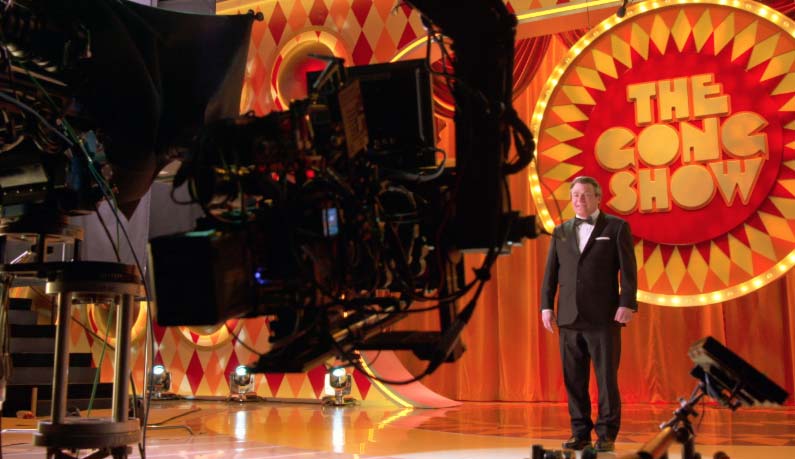 Growing up there was always one TV show that was guaranteed to make me laugh, the irreverent variety talent show "The Gong Show." It always had some gag act that you know was booked just to make the judges laugh, but there was the occasional great talent too, even if that talent was playing a flute with their nose.
On Tuesday June 22, "The Gong Show" makes its triumphant return to television on ABC, with some 21st century updates! Celebrity judges Will Arnett, Ken Jeong and Zach Galifianakis are set to praise, critique and gong unusually talented and unique performers. British comedic legend Tommy Maitland hosts.
The opening night acts include a unicycler – dressed in a yeti suit – playing flaming bagpipes, a married couple performing a choreographed banana spitting routine, a woman who plays the harmonica with a tarantula in her mouth, an obsessed fan who serenades judge Will Arnett with opera, and a scary wrestler who sings a children's lullaby.
At the end of the show, the winning act with the highest judges' scores will receive a fabulous "The Gong Show" trophy and a check for $2,000 and 17 cents.
"When Will Arnett came to me and asked me to host 'The Gong Show,' I said, 'I'm honored at the request, but I'm retired,'" said Tommy Maitland. "Then he told me how much I was being paid, in U.S. dollars, and I said, 'I'm still honored, but no longer retired.'"
"I have been a fan of Tommy Maitland for years, and I think he is one of the most iconic British comics out there, along the lines of Benny Hill and Ricky Gervais," said Robert Mills, senior vice president, Alternative Series, Specials & Late-Night Programming, ABC Entertainment. "I think this show is a great vehicle to introduce Tommy to an American audience, and those who are familiar with the original 'The Gong Show' and its host Chuck Barris will be pleased with Tommy, who will bring the show into the 21st century with a bang!"
"When Will Arnett brought Tommy Maitland to Sony, we immediately understood why he felt Tommy would be the perfect host for our beloved 'Gong Show,'" said Holly Jacobs, executive vice president, Reality and Syndication Programming for Sony Pictures Television. "He's oozing with charm, wit and charisma, and I am certain that viewers will fall madly in love with him!"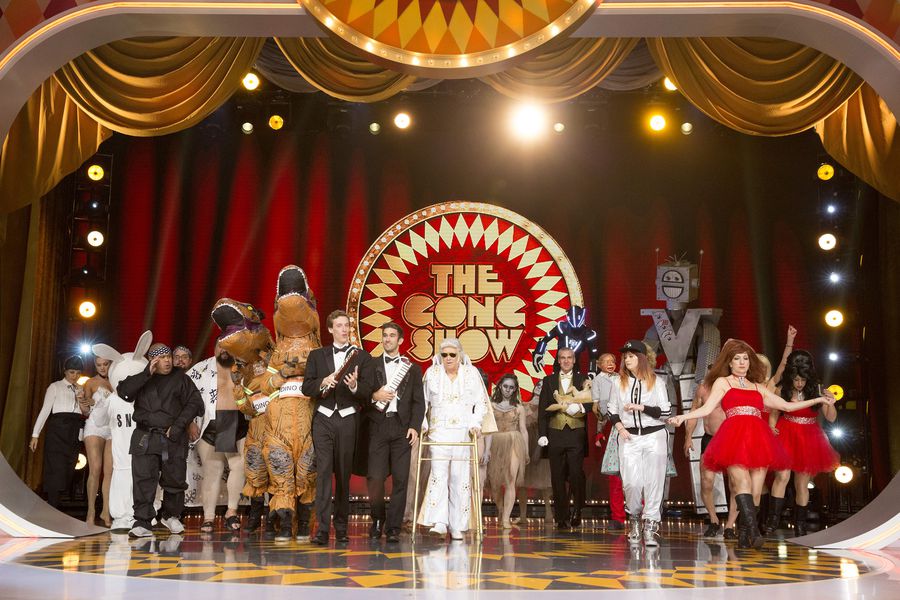 "I've been a huge fan of Tommy since I first saw his stand-up in the U.K. while traveling as a teenager. He was so funny and original. I had the good fortune to cross paths with Tommy a few years ago and ever since we've talked about working together," said Will Arnett. "I tried for years to come up with a vehicle that was suitable to expose his immense talent on a bigger stage, and 'The Gong Show' is the perfect fit."
Do you think it's time variety shows made a come back? Does a revival of The Gong Show interest you at all?