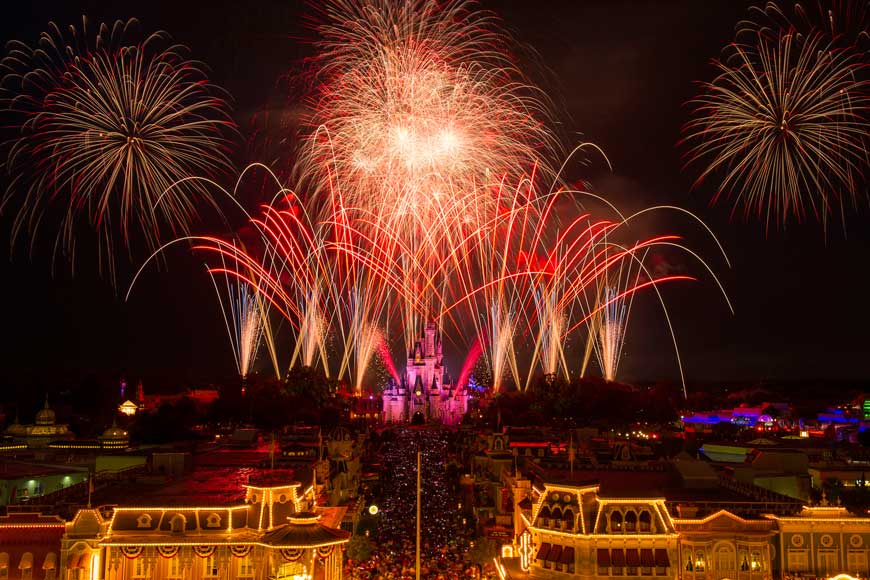 There are just two nights left of the Magic Kingdom's second-ever nightly fireworks spectacular – Wishes. Just two more chances for wishes and dreams to come true as Jiminy Cricket narrates the music from Disney's classic animated movies.
Wishes debuted as "Wishes: A Magical Gathering of Disney Dreams" in 2003 and has had a number of slightly modified versions since then. The first fireworks show at the Magic Kingdom to be choreographed by Walt Disney Creative Entertainments Vice President Steve Davison, who was known for his amazing fireworks shows at Disneyland. Before Wishes "Fantasy in the Sky" fireworks had run for 32 years. Wishes is a 12 minute show that uses nearly 700 fireworks launched from behind the park and near Cinderella Castle.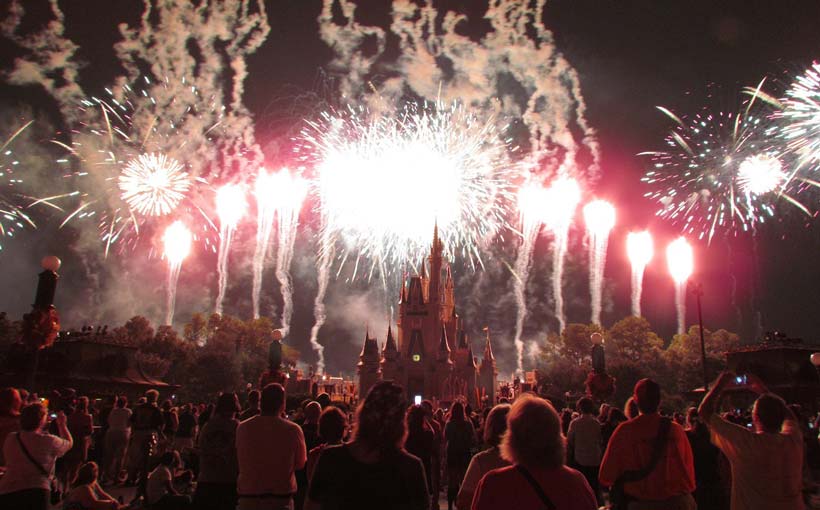 The Magic Kingdom is expecting large crowds tonight and tomorrow. So pack water, it will be very hot at the park, and patience.
Can't make it to the Magic Kingdom tonight? Disney World did share a live-stream recording of Wishes about a month ago which you can still watch here, just skip to 7:45 for the magic:
There is some consolation as Disney World has stated they plan to continue the holiday editions of Wishes for at least one more year.
Star light, star bright, will you miss Wishes come Friday night?
Previously: How to watch live stream of new fireworks show "Happily Ever After" debut on Friday night.