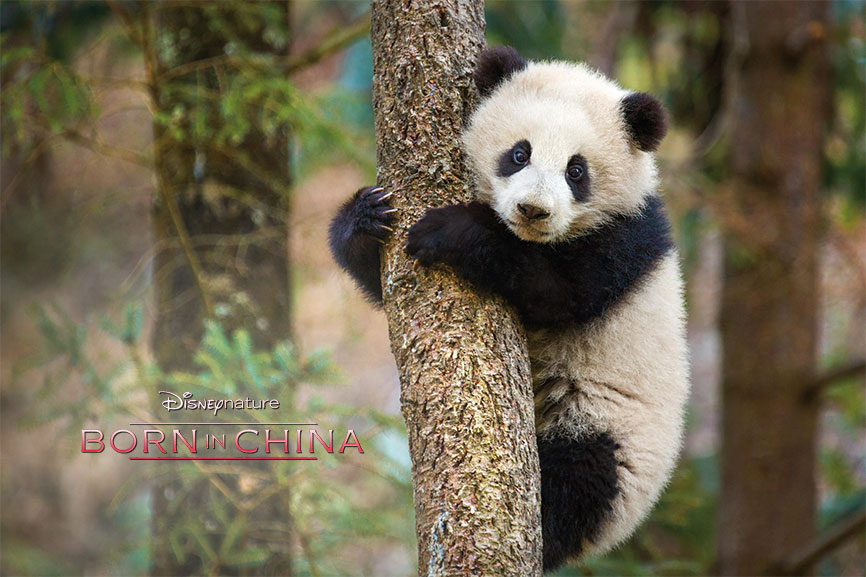 Walt Disney Records will release the soundtrack to Disneynature's new film "Born in China" on April 21, 2017 – the same day the film opens in theaters nationwide. The album features original score composed by Emmy Award-winning film and television composer, Barnaby Taylor, along with the original track "Everything Everything" performed by Island Records recording artist American Authors (Best Day of my Life), who wrote the song after seeing—and being deeply inspired by—the film. Watch the video here and download the single from Amazon.
Composer Barnaby Taylor is behind the Emmy-winning music for "Wild China," the BBC's six-part landmark series that was executive produced by "Born in China" producer Brian Leith, and originally broadcast in 2008.
"It's a traditional Western orchestral score that's infused with some lovely Chinese flavors," says Leith of the "Born in China" score. "I think he's done a fantastic job."
Says Taylor, "'Born in China' celebrates the epic, sometimes other-worldly landscapes of China, while simultaneously revealing the most intimate moments in the lives of four charismatic animals: panda, monkey, chiru and snow leopard," he says. "Musically linking these animals with an overarching theme is the semi-mythical crane, a bird that symbolizes rebirth—an ancient philosophy and belief system that has a strong vein in the 'Born in China' film. Therefore, the music had to be intimate whilst also reflecting the varied regions of China."
Given an array of animals featured in the film, Taylor applied individual themes to each of the central characters and infused the sounds of China into the score with a host of unique instruments, including the Tibetan horn, Mongolian fiddle, Guzheng (zither) and Chinese dulcimer.
Filmmakers called on the New York-based rock-pop band American Authors to provide the compelling and optimistic end-credit song. "'Everything Everything' is about how life is so much better when you're with your best friends," says band frontman Zachary Barnett. "There are so many exciting adventures in this world and they should be shared with loved ones. We wanted to channel each of the animals' spirits and journeys into this song."
Moviegoers who see Disneynature's new True Life Adventure film "Born in China" during its opening week (April 21-27, 2017) will benefit the World Wildlife Fund (WWF). Based on opening-week attendance, Disneynature, via the Disney Worldwide Conservation Fund, will make a contribution to the WWF to help protect wild pandas and snow leopards.
Are you planning to see "Born in China" in theaters?