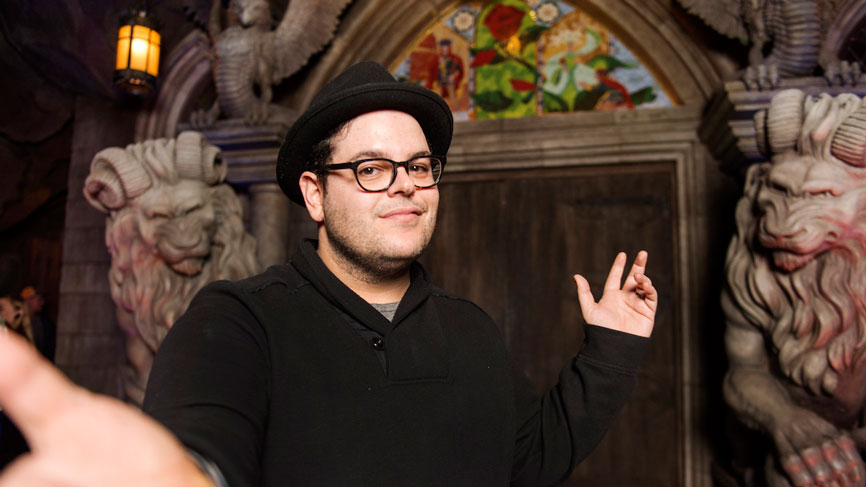 This Friday, guests dining at "Be Our Guest" restaurant were treated to a surprise serenade by actor Josh Gad, who plays Gaston's sidekick LeFou in the new live-action remake of Disney's "Beauty and the Beast." Gad sang a rendition of "Be Out Guest" and took time to engage with fans in all three dining rooms of the restaurant.
We were invited by Disney to be in the restaurant for a 'surprise' and were able to get this video of Gad's wonderful appearance.
With the movie already entertaining fans around the globe, Gad earlier dropped in on a theater full of fans at the Dsney Springs AMC theaters too.
(photo courtesy Disney and Chloe Rice, photographer)