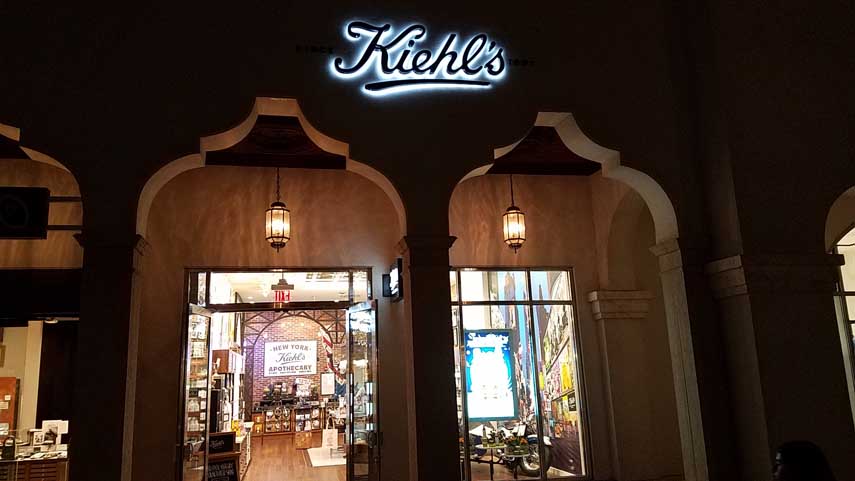 Kiehl's is an American classic. The venerable New York-based purveyor of fine quality skin and hair care has been open sine 1851 and now it has a store in Disney Springs too. The Central Florida location is the company's sixth, and aims to provide residents and visitors with Keihl's skin, hair, and body care products, their famous customer service, and a 165-year heritage.
"We are extremely excited to give central Floridian locals and Disney visitors a new opportunity to discover our heritage and history, our philanthropic mission, our sampling and service-oriented approach to retail, and of course, our full line of skin, hair and body care for women, men, children and even dogs," said Chris Salgardo, Author and President, Kiehl's USA. "Our customers in Florida have helped drive our company's growth, supporting Kiehl's both in stores and online. Demand for a new local retail store has grown, and we're so excited to open another Kiehl's to be part of Disney Springs, the world-class entertainment, shopping, and dining destination. Each element of our new store, from the design of the fixtures explaining our skin, hair and body formulations, to the historical photographs, mementos and Kiehl's icons, helps tell the extensive story of this unique company that began as an old-world apothecary at the corner of 13th Street and Third Avenue in New York's East Village."
Kiehl's at Disney Springs mirrors the unique ambiance found in the company's original New York Flagship, which began as a neighborhood apothecary in 1851. The new store brings a modern New York apothecary to Florida, referencing the company's original East Village roots and blending antique apothecary fixtures with modern flair.
Located in the Town Center section of Disney Springs, Kiehl's is fun to explore with a lot of memorabilia from the company's history spread around inside.