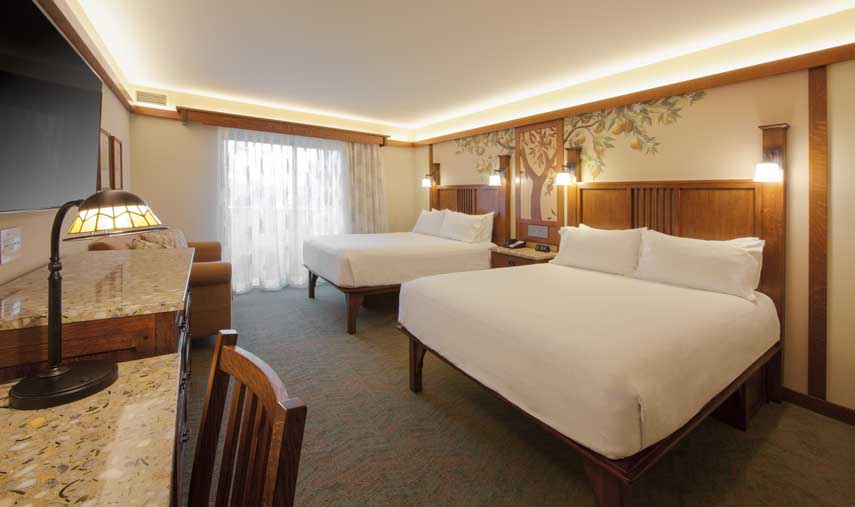 My wife and I were married in the El Capitan suite of the Grand Californian Hotel at Disneyland, so it will always hold a cherished place in my heart. So I'm happy to hear that the resort will soon get some much needed TLC 17 years after its opening. The AAA Four Diamond Hotel will shortly see improvements to guest rooms, the lobby, pool, a club for concierge guests, and more.
I'm a big fan of the Arts and Crafts style design of the hotel, so it's good to see that the new look will continue with that Craftsman look.
"Our renovation adds more luxury to this iconic Southern California hotel, while staying committed to its signature Arts & Crafts design," said Dan Coleman, General Manager of Disney's Grand Californian Hotel & Spa. "We want our guests to feel they are staying in a Disney hotel that's distinctly situated in beautiful California. The revitalized design helps convey this feeling and allows us to continue exceeding guest expectations."
Redesigned Guest Rooms
Every single element in the redesigned guest rooms will be new, creating a fresh sense of luxury – from floor and walls to furnishings, bedding and linens, as well as upgraded bathrooms. Upon entry, guests will notice beautiful hardwood flooring transitioning into soft, bright-toned carpeting. Linens and pillows are restyled in a bright, white palette and upgraded bathrooms include new fixtures. The room decor is a contemporary take on the Arts & Crafts style featuring all-new furniture made of natural oak, specially designed for each room, as well as California-inspired artwork created by artists and Disney Imagineers, including beautiful headboard walls with wood inlay designs featuring Chip 'n Dale climbing orange trees! Guests with sharp eyes will catch other uniquely Disney details throughout these newly enhanced rooms.
Other Enhancements
Pools: The pools and surrounding areas have been redesigned with new hardscapes that reinforce the Arts and Crafts feeling of this premier Disney resort. A variety of natural stones were chosen to create a warm and welcoming environment at each pool.
Lobby: The already spectacular six-story Grand Hall lobby will continue to impress guests with new, stylish furnishings to complement the existing Arts and Crafts décor.
The Craftsman Club: The new design for The Craftsman Club, the hotel's concierge-level lounge, will draw inspiration from the architectural and furniture designs of Charles Rennie Mackintosh, a visionary of the Glasgow Style of the Arts and Crafts movement. New hardwood flooring, custom-designed rugs, finely-crafted artisanal furniture and specially-commissioned art will add to the sophisticated, upscale tone of the Club.
One of the big advantages to being a guest of the Grand Californian is the location directly adjacent to Disney California Adventure. Have you ever stayed there? Would you like to?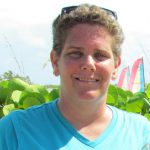 If you would like more information on booking a Disneyland vacation, please send an email to Pixie Vacations authorized Disney travel agent Stacey Frost ([email protected]), call (407) 454-1477 or fill out this form for complimentary travel planning. Your use of this free service to book your travel will help support The Disney Blog. Thank you.