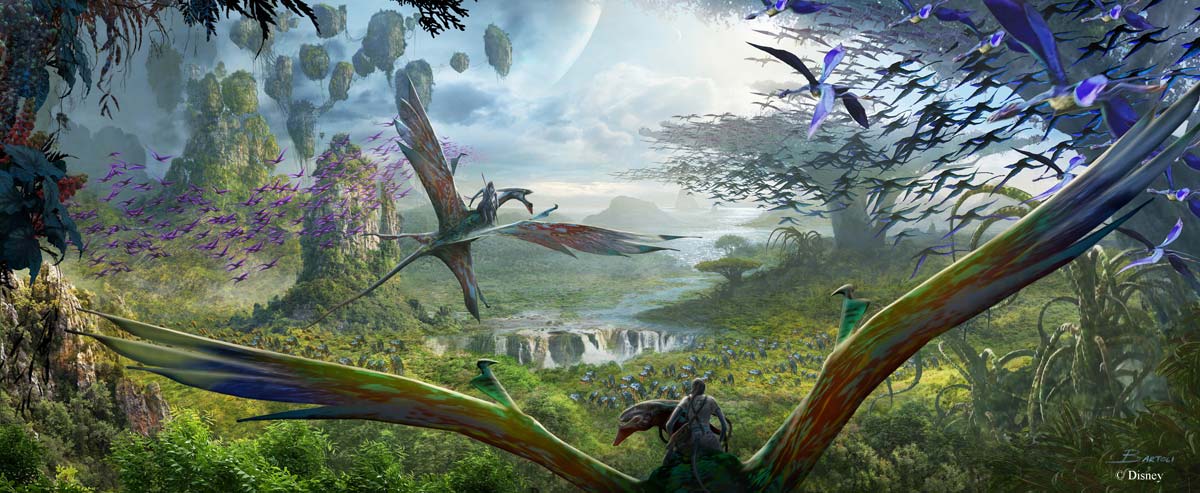 Disney Imagineer, and Disney's Animal Kingdom visionary, Joe Rohde is back with another chapter in our introduction to "Pandora – The World of Avatar." Also new to the Disney World website are a bunch of new details for the land. The more I see of Avatar-land the more little details I'm noticing and that has me excited. Details make the magic in my book.
Here we learn more about the relationship between Pandora and planet Earth.
We're also learning about the height limits on the two main attractions for the land.
Finally, a few of the food items that will be available in the Mo'ara Valley are now available. The 'banshee's-eye view height limit of Flight of Passage will be 44 inches (112cm). Meanwhile the Na'vi River Journey boat ride will not have a height requirement as it's the land's family attraction.
Some of the minor attractions coming to the land include:
Exotic plants that come to life with beautiful bioluminescence each night
A Na'vi-built drum circle, containing instruments playable by all
Na'vi totems and other cultural items found throughout the land
Brand-new Wilderness Explorers challenges and badges to collect
For food, your best bet will be Satu'li Canteen, previously an RDA mess hall, now adorned with Na'vi art and cultural items, and serving food from another world including wholesome grains, fresh vegetables, and hearty proteins. In addition to specialty beverages, there will be vegetarian options at the fast-casual location.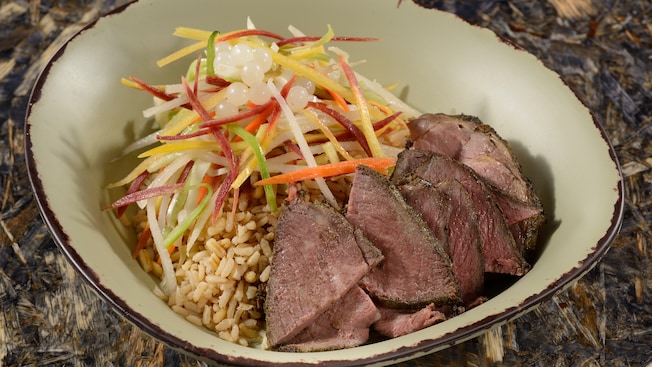 A smaller food location is Pongo Pongo (which means Party Party in Na'vi). Pick up some frozen cocktails, beers, or even some sweet snacks from the planet.
Pandora – the World of Avatar opens at Disney's Animal Kingdom on May 27, 2017.