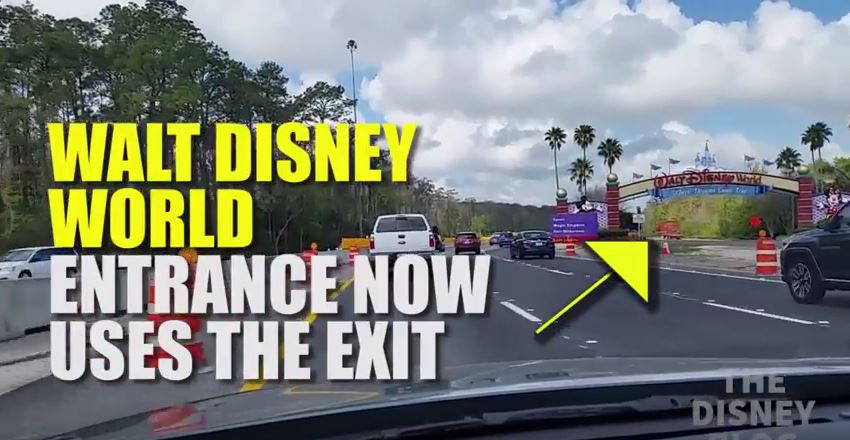 You don't pass under the magic arch anymore on your way into Walt Disney World on EPCOT Center Drive, construction has temporarily rerouted the road so you're going in the exit side. Allow for a few extra minutes of travel to get through the area on the way into the parks or Disney Springs.
Here's a quick video of the change:
The construction is part of multiple interchange improvement projects going on around Walt Disney World right now. When they're done there will be a new bypass for the Magic Kingdom toll booth that takes you right to the hotels, a new interchange that takes you from World Drive or Osceola Parkway directly into the parking lot for the expanded Disney's Hollywood Studios, or will handle more traffic above and below where EPCOT Center Drive crosses Lake Buena Vista to accommodate a new bus only lane and more traffic going to and from Disney Springs.
The EPCOT Center overpass is expected to be completed first, but until then, we have to deal with some delays and rerouting of the road.