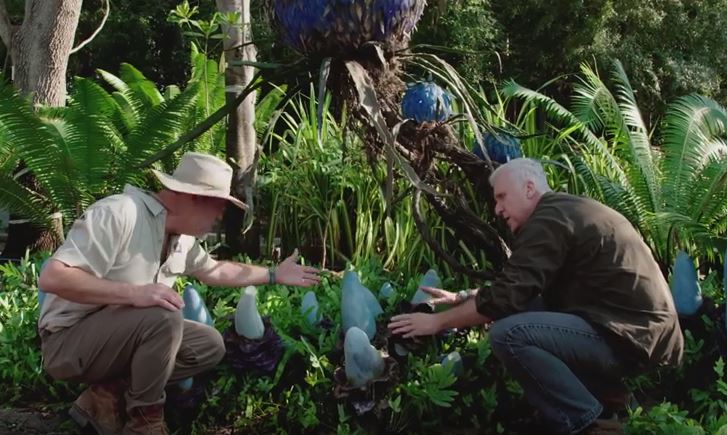 Walt Disney Imagineers worked close with director James Cameron and his team at Lightstorm Entertainment to make sure the land based on his movie "Avatar" is as accurate as possible to the planet visited in the movie. A new video from Disney features Cameron welcoming viewers to a sneak peak of "Pandora – The World of Avatar."
The land will feature the thrilling Avatar "Flight of Passage" Banshee ride simulator and the family-friendly "Na'vi River Journey," which takes you through the bio-luminescent forests of Pandora.
This is the first ad to show actual guests (okay, paid actors) roaming the new land. Do they look sufficiently in awe to you?
The new land will officially open to guests of Disney's Animal Kingdom on May 27 2017. However. some soft openings and/or events are expected mid-May.
Previously: Imagineer Joe Rohde takes you inside new Avatar-land