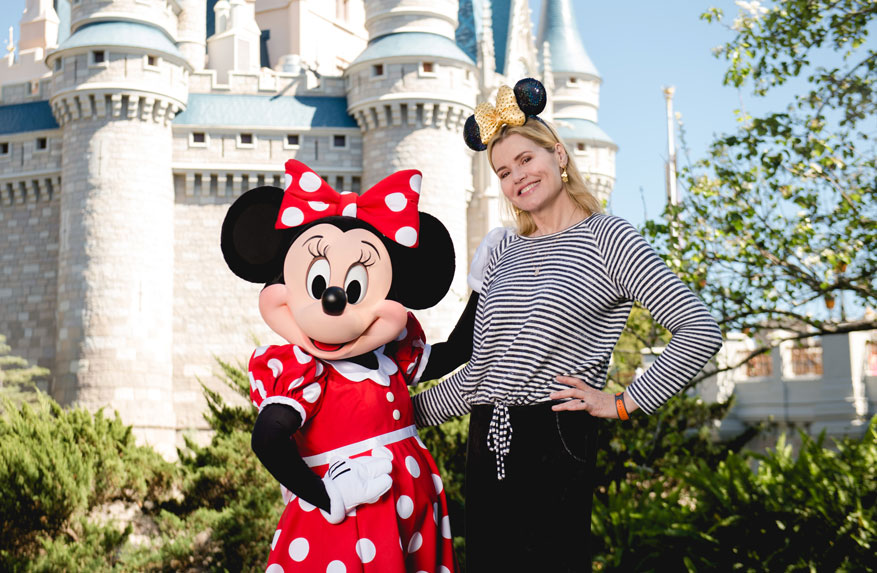 Actress, producer, activist, archery athlete, Oscar winner Geena Davis has worn many hats in her career. But her recent trip to Walt Disney World she played her role of mother as she brought her children to the park for a family vacation.
Davis, who starred in the Emmy winning ABC TV series "Commander in Chief," posed with Minnie Mouse on February 16, 2017 at the Magic Kingdom and shared what a Disney vacation means to her:
Which celebrities have you spotted in the parks?
(Photo courtesy Disney. Chloe Rice, photographer)