Editor's note: Welcome Kace to The Disney Blog. He's going to be keeping the blog up to date with the goings-on over at the one, the original, the only park that Walt Disney physically set foot in – Disneyland.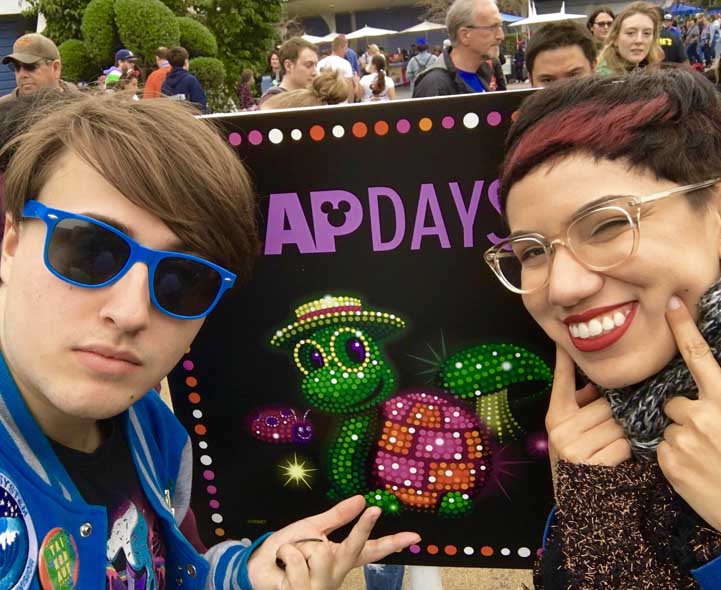 Hi, everyone! I had my first Disneyland visit as a writer for The Disney Blog the other day, and thought I should share some of the pictures/video I took while I was there. Along the way we enjoyed AP Days, saw a the new "Beauty and the Beast" preview, and more. Enjoy!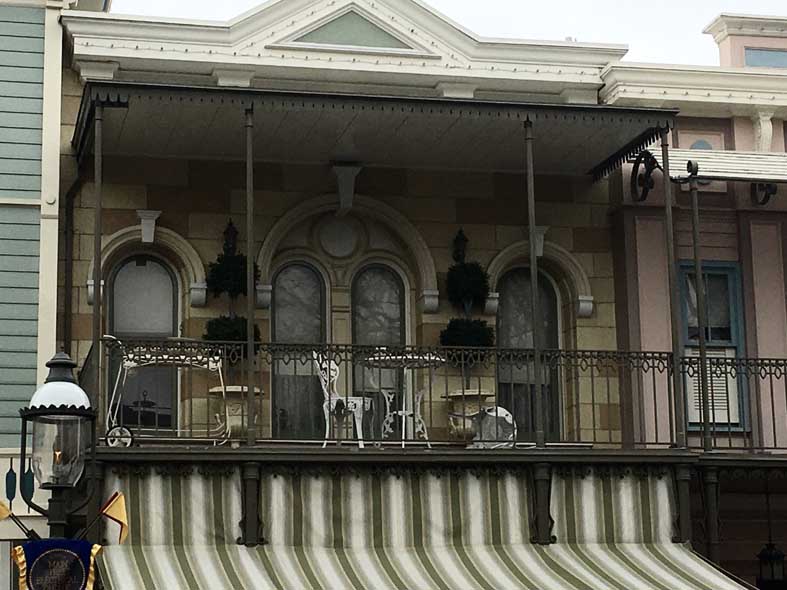 First things first, here is a chair on Main Street that fell over. Heh. It was a pretty stormy day, so some wind must have knocked it over.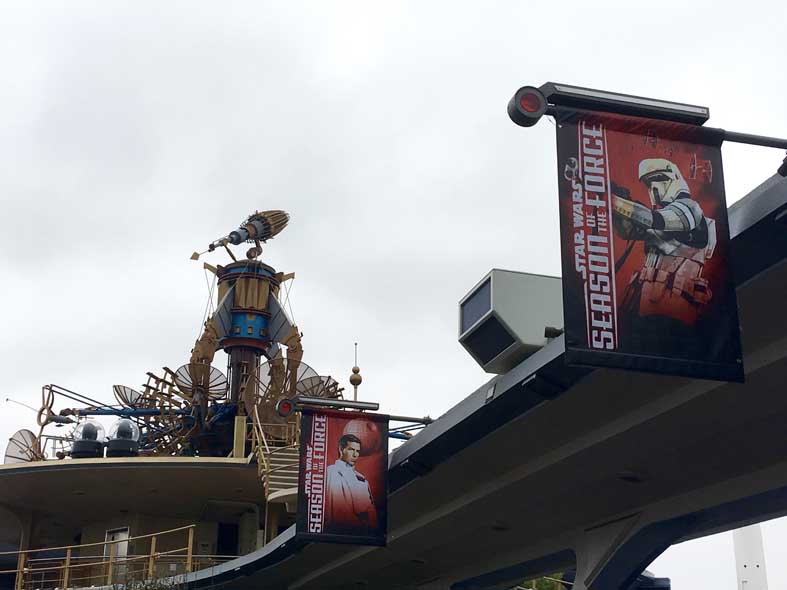 Season of the Force Banners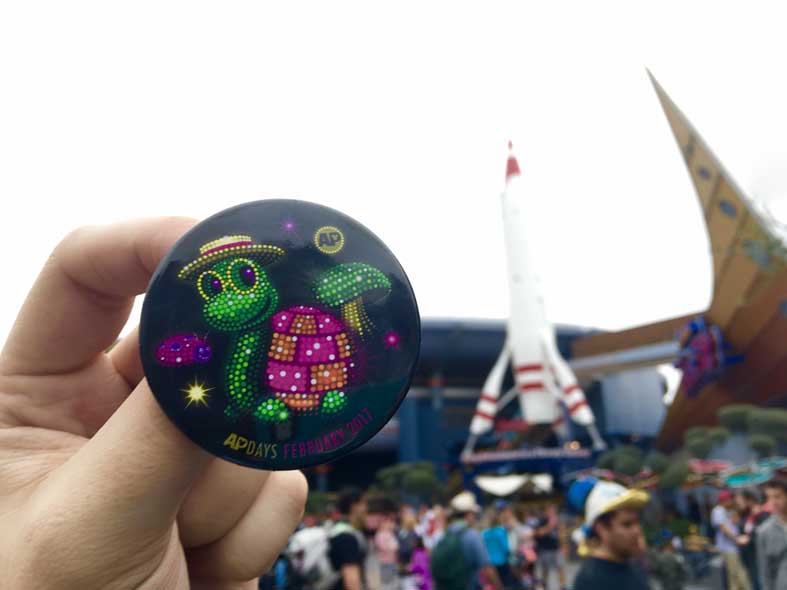 Awesome AP Days Pin!
Autopia Dog Bump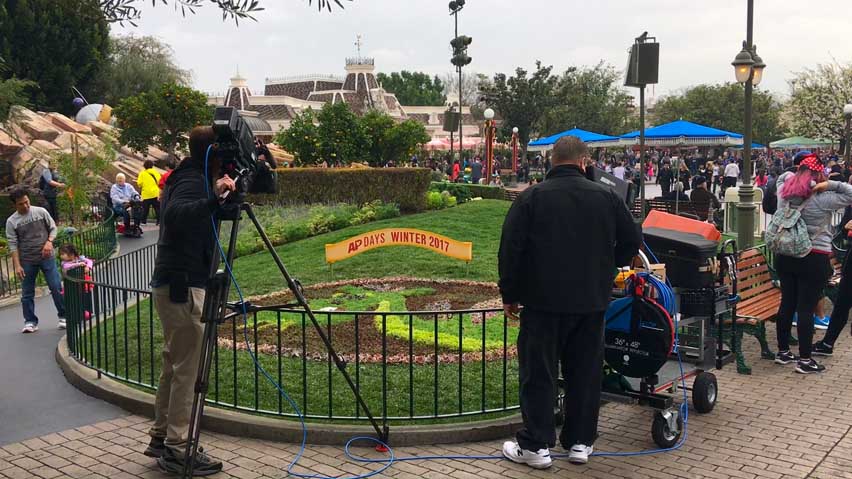 Filming for some sort of AP Days Promo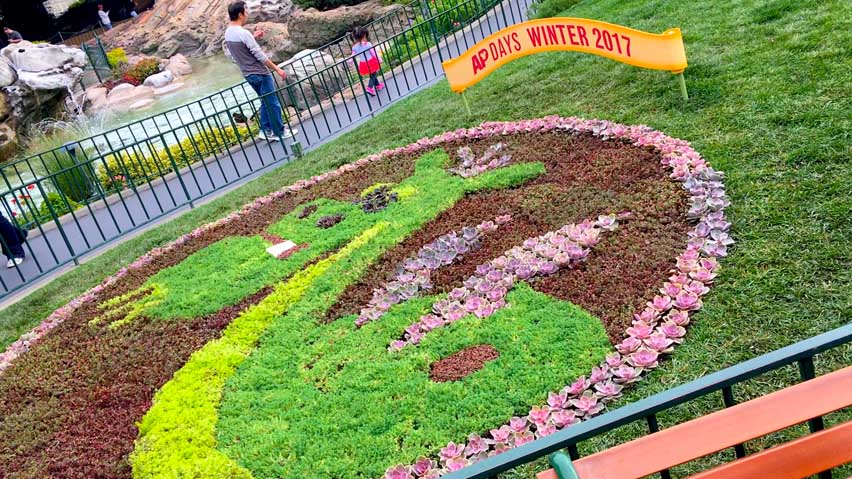 Pete's Dragon Plant Collage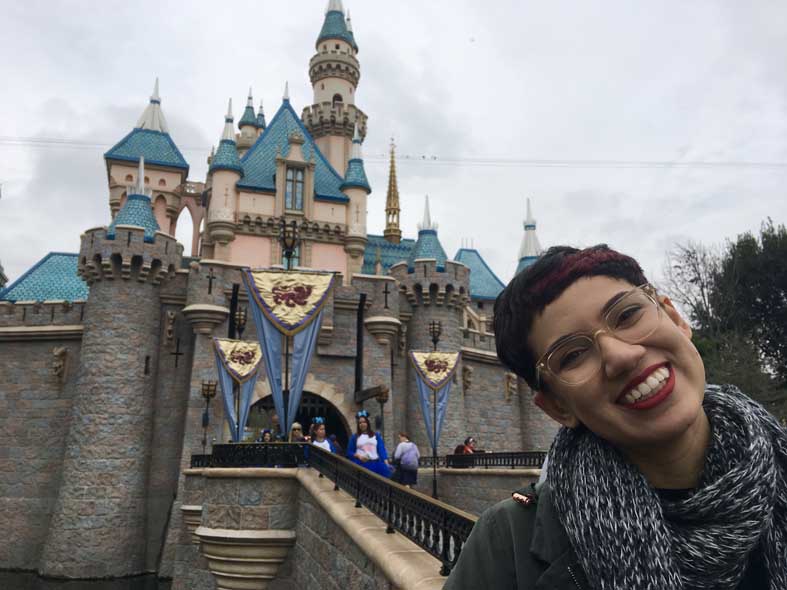 The castle is still in a bit of an awkward phase; difficulty removing the 60th anniversary decorations has led to quick fixes that don't look great. Not sure if most people notice, though. And Mel looks great, of course.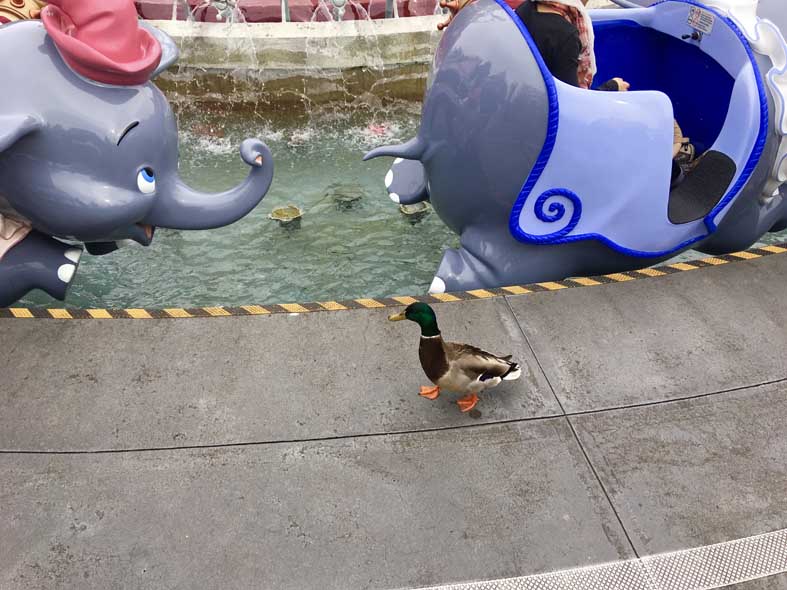 Dumbo Duck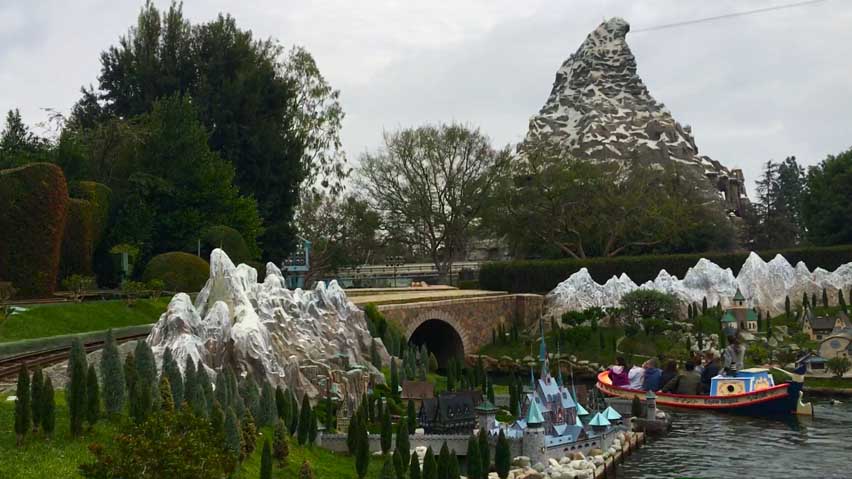 UpperKacey Jr.
Main Street Electrical Parade Mystery Macaroon Review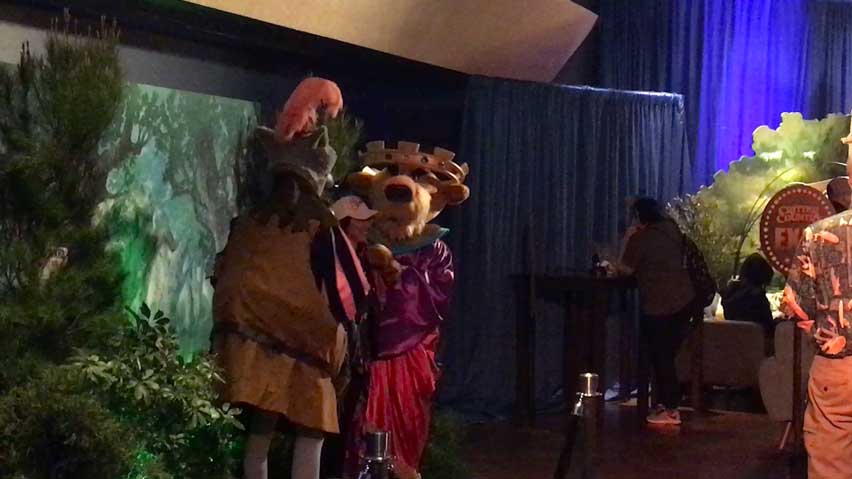 The Sheriff of Nottingham and King Richard make a rare appearance at AP Days. The line for this event was crowded and in the rain, so hopefully we will make it next week…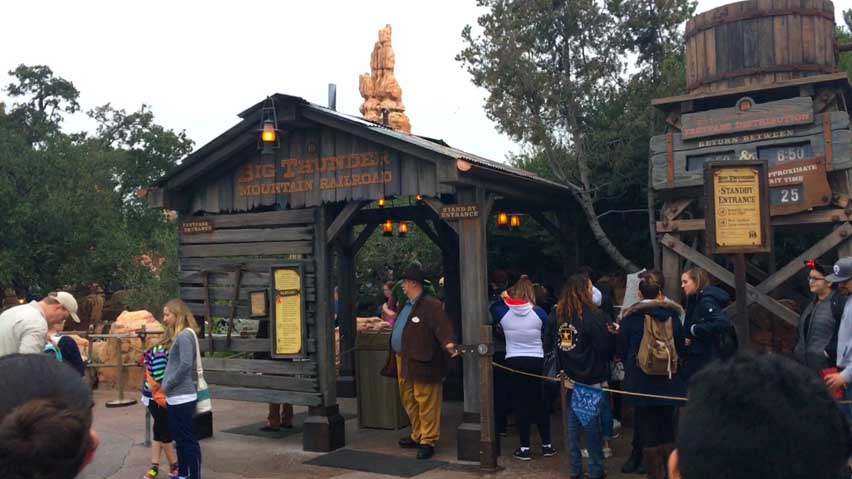 New Entrance to Big Thunder Mountain Railroad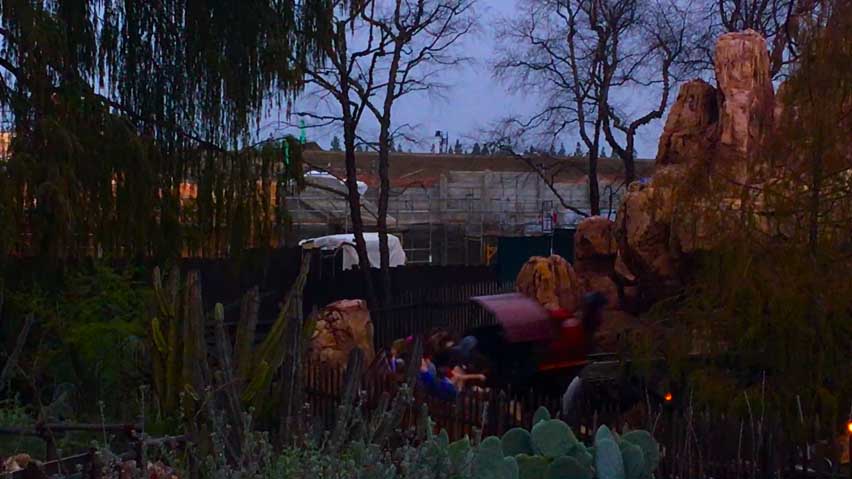 Thunder Mtn. Railroad along with Disneyland Railroad Construction(?) in the background
Tomorrowland in the rain at night felt like a scene out of Blade Runner.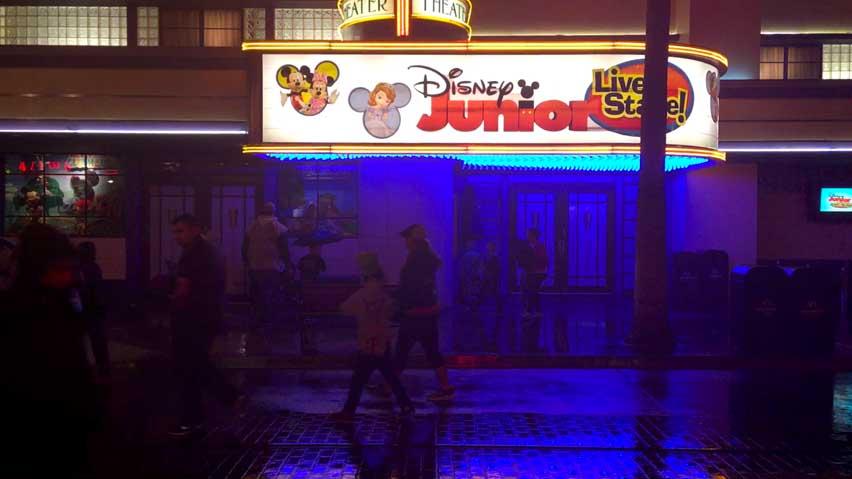 The Ill-Fated Disney Junior Show
Side note, during our quick stop at California Adventure we saw a sneak peek of Disney's Beauty and the Beast remake at the Sunset Showcase Theater. While it's been many years since I've seen the 1991 version, this live action take seems to be an almost shot-for-shot remake of it. The sneak peek gave us a look at the reimagined "Little Town" sequence, which was just as lively and well timed as I remember the original being. I can't say I really see the point in these live action remakes, but as long as they stay true to the original like Beauty seems to be doing and don't drastically alter the characters/mood like what was done with Alice in Wonderland then I don't see much harm in them either.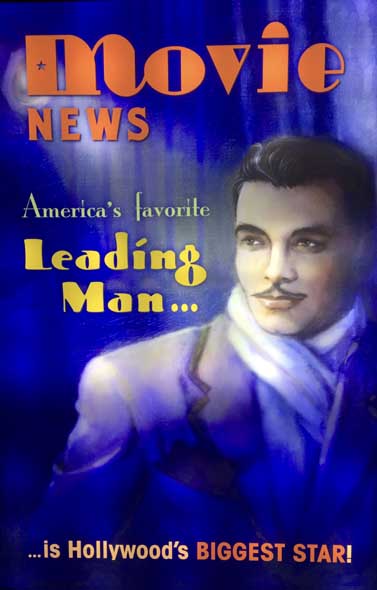 Underappreciated, Also Ill-Fated Hollywoodland Poster #1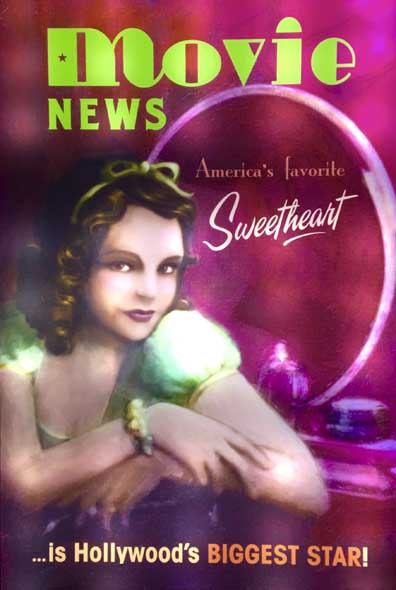 Underappreciated, Also Ill-Fated Hollywoodland Poster #2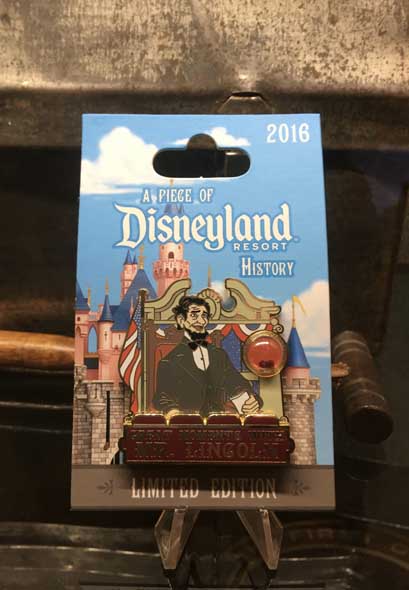 Interesting Mr. Lincoln Pin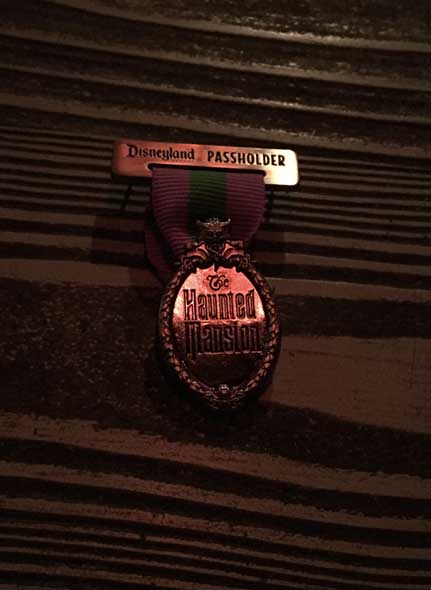 Secret Limited Edition AP Haunted Mansion Pin ($16) I couldn't resist!
Haunted Mansion Ceiling Secret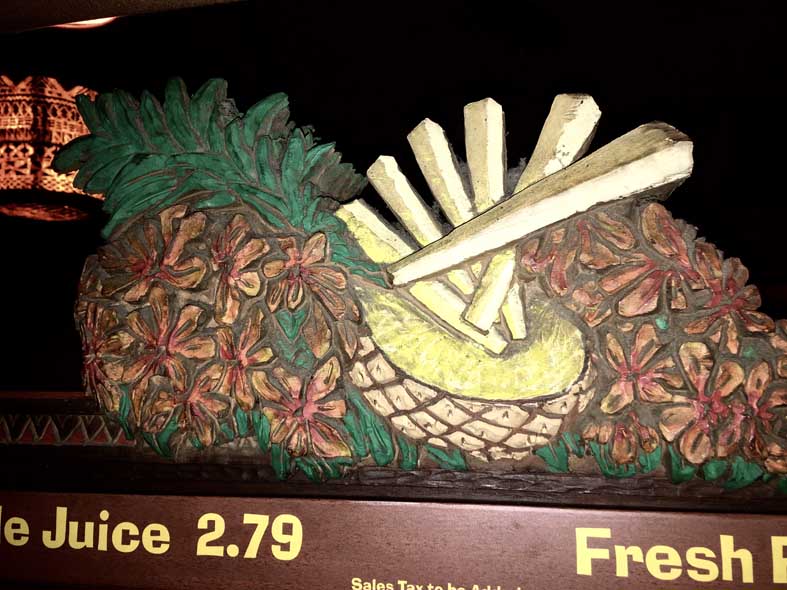 Wood Carving Detail @ Dole Whip Stand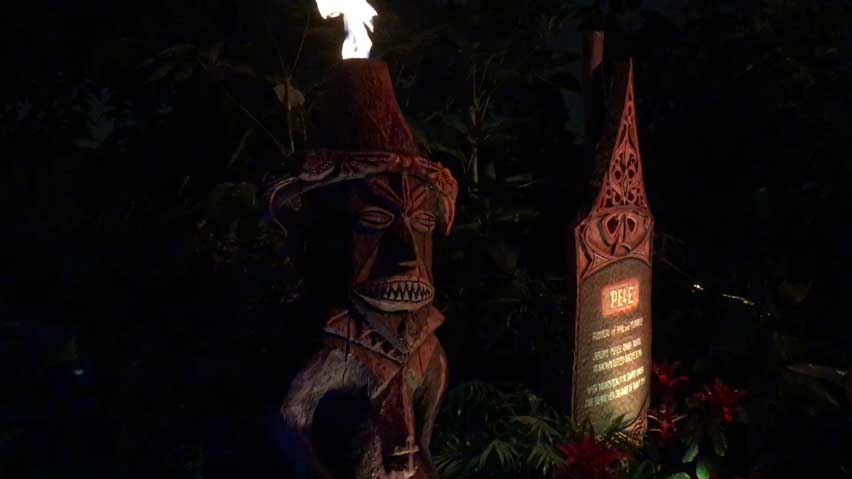 Tiki Goddess Pele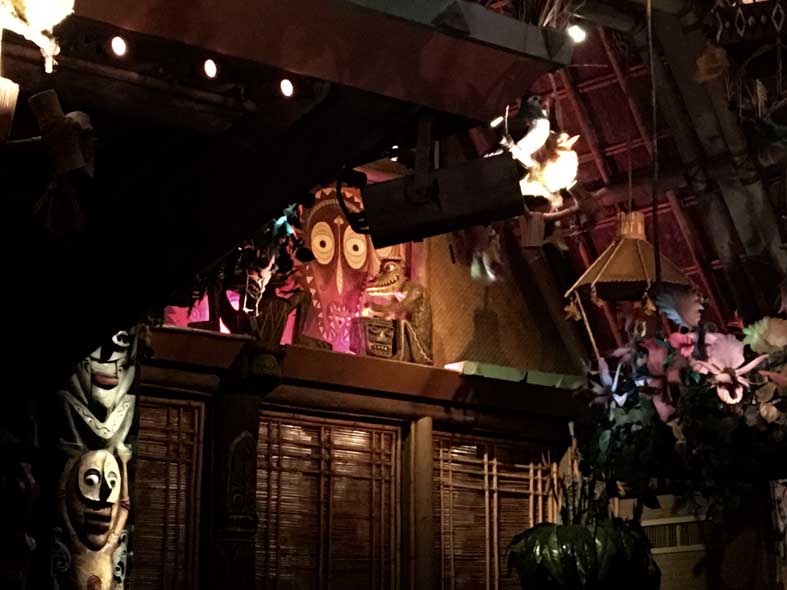 The Tiki Room War Chant is by far my favorite song from the show
That just about wraps it up for today's photo update; next time I'm actually going to go to Disney with the intention of shooting a photo update instead of doing an impromptu one, so the quality should only improve from here. Thanks for reading!