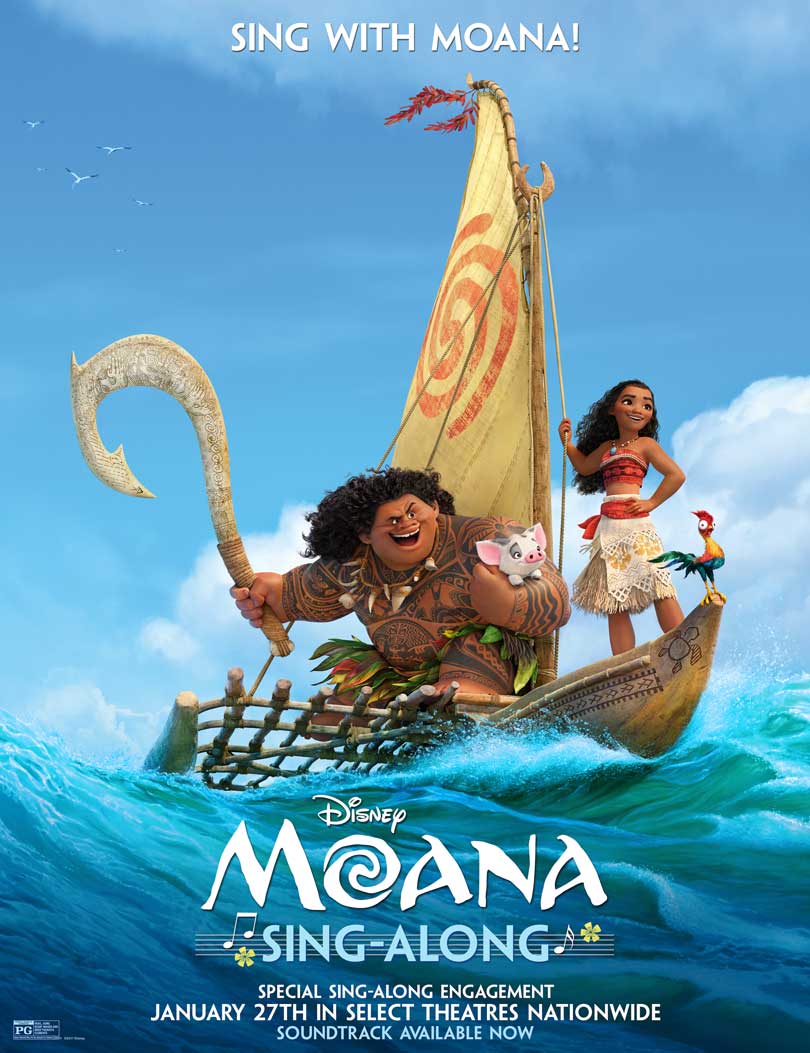 Walt Disney Animation Studios is hoping the same trick will work twice as it introduces an all new sing-along version of it's hit animated feature "Moana." Returning to theaters nationwide beginning January 27. Also revealed today are the release dates for the original theatrical version of the film which will be on digital Feb. 21 and Blu-ray March 7.
The sing-along version of Frozen proved to be quite popular, even provided a bit of a resurgence for the movie in the box office. Disney is hoping for the same results with "Moana."
"Moana" audiences were swept away by the film's original songs and score from a dynamic team that includes Tony-, Emmy- and Grammy-winning songwriter Lin-Manuel Miranda (Pulitzer Prize- and Tony-winning "Hamilton," Tony-winning "In the Heights"), Mark Mancina ("Tarzan," Broadway's "The Lion King") and Opetaia Foa'i (founder and lead singer of the award-winning world music band Te Vaka).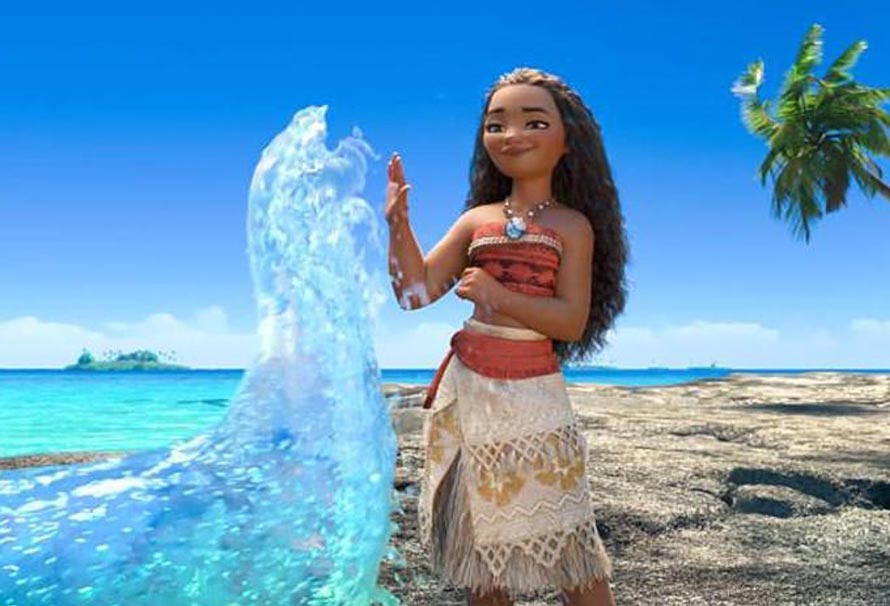 The sing-along version of "Moana" includes the full feature film with on-screen lyrics, so audiences can belt out the words to their favorite songs, such as the Golden Globe-nominated "How Far I'll Go."
Fans in SoCal will get first dibs at the Sing-Along version which opens at the El Capitan Theater on Jan 20. Then on Jan 27 over 2,000 theaters will join in the sing-along fun. You should be able to find one near you, check local listings for showtimes and theaters; the sing-along run will vary by location.