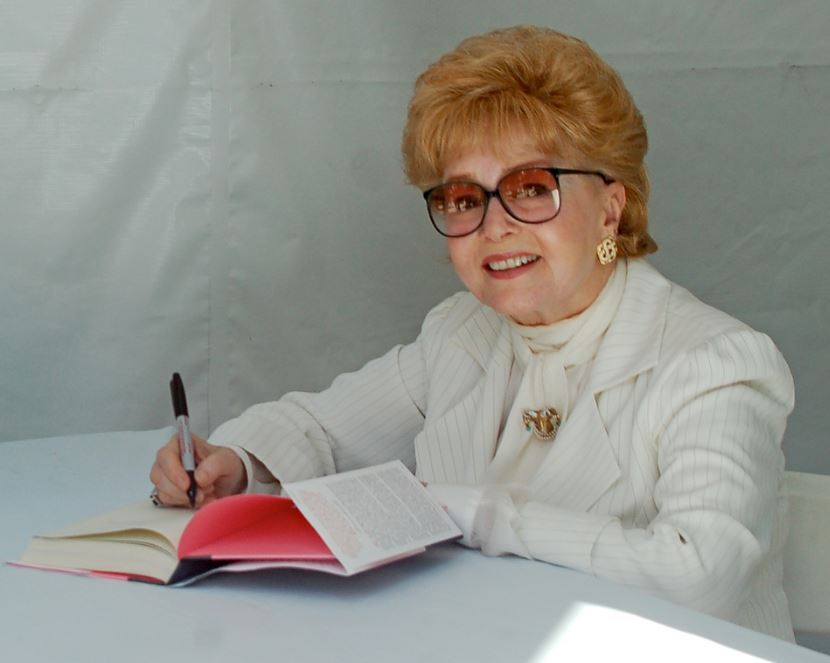 They say when a parent loses a child their heart breaks forever. Sadly the legendary Debbie Reynolds has followed her daughter Carrie Fisher into death, her heart too broken to mend. We feel so sad for her family who now have to arrange two funerals, not one.
Born in 1932 in El Paso, Texas, Debbie Reynolds won a beauty contest at age 16. MGM then recruited her and she acted in a few movies before landing her first starring role at age 19 as young ingenue Kathy Selden in "Singin' in the Rain." Reynolds had 3 months to learn how to dance for the scenes she would be with Gene Kelly and Donald O'Connor.
Reynolds had a storied career and a turbulent personal life. She was one of the few remaining ties to the legendary years of Hollywood back when it was a studio system designed to find and make mega-stars. Off the screen she was a shrewd business woman, holding court in Las Vegas headlining her own stage show for decades.
For Disney fans, they will recognize Reynolds as Grandma Aggie Cromwell in the Disney Channel original movie Halloweentown (not to mention its two sequels).
Despite their tumultuous lives, Reynolds and her daughter Fisher were said to be very close. Reynolds was at her son's house earlier today planning Fisher's funeral when she collapsed and was rushed to the hospital. We feel absolutely horrible about these tragic deaths and offer Reynold's friends and family our deepest condolences.

Photo courtesy Angela George cc-by-sa-3.0 licensed