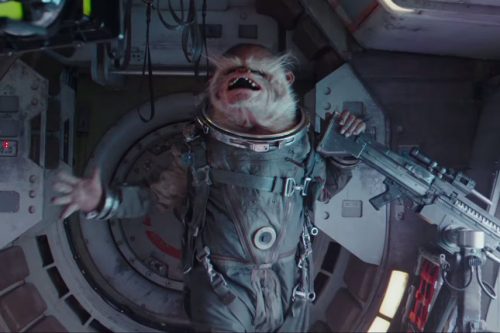 One of the things about "Rogue One: A Star Wars Story" that reminds you that you're in a Star Wars film are the amazing alien creatures that populate the universe. Rogue One has its fair share of creatures, many of them new to the Star Wars universe and we have Neal Scanlan and his creature shop to thank for that.
Here's a short featurette on what's involved to make the magic:
Scanlan also worked on the creatures in "The Force Awakens," for which he won a BAFTA award and was nominated for an Academy Award. He says that Director Gareth Edwards brought a different vision that gave Scanlan and his team creative freedom and the chance to develop the characters in a new way.
"He wants the characters to be spontaneous and so you don't come onto the set with a preconception of what you're doing," explains Scanlan. "The performers have no idea of when the camera will find them, whether they're in front of the background. And that has a brilliance to it as it allows the characters to really evolve naturally. It's about Gareth finding those moments."
There are over 30 creatures that can move and articulate in "Rogue One" plus numerous background creatures and aliens.