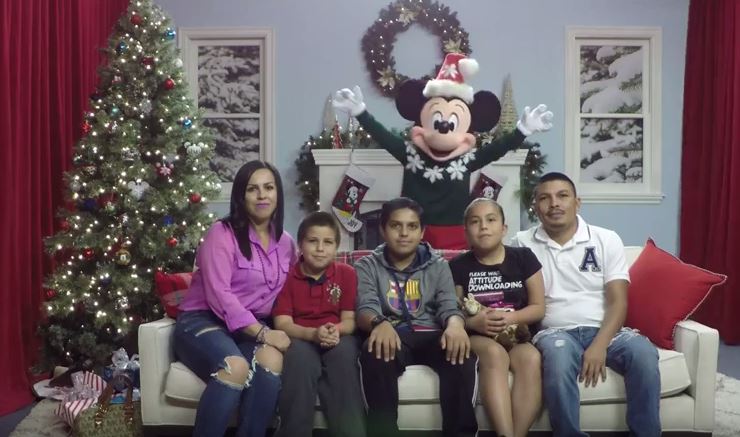 Ready for some Disney Holiday Magic? Earlier this holiday season, unsuspecting families visiting a Disney Store in Southern California got a magical surprise when their family portraits were photobombed by Mickey Mouse and friends.
Watch the prank video below as Mickey Mouse, Minnie Mouse and Goofy bring the holiday spirit and hidden cameras capture kids' adorable surprised reactions when they discover their favorite Disney pals are in their formal family photo. Mickey and Minnie and prove that they're stealth photobombers – Goofy, not so much.
Stay for the heartwarming reveal at the end.
Why don't these cool things ever happen to us?
As you might guess, the Disney Store is having a big sale for Black Friday. Any chance you're planning on going?