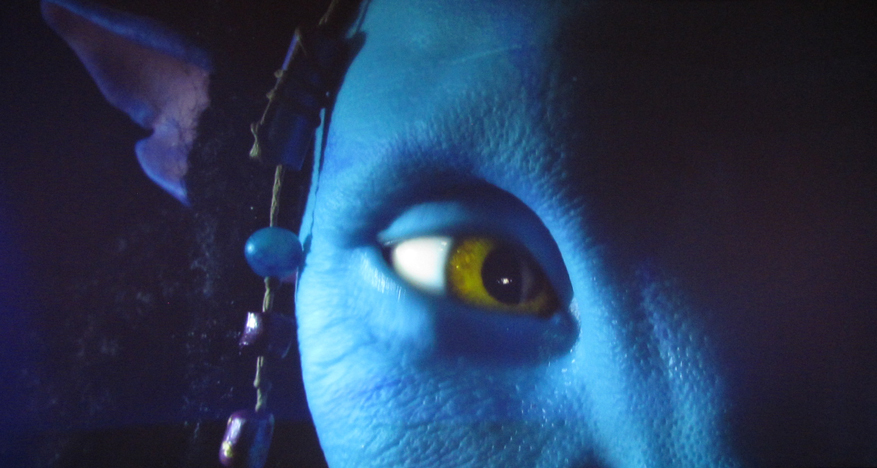 Pandora – The World of Avatar is coming to Disney's Animal Kingdom Summer 2017. Guests at this weekend's Destination D event learned quite a bit more about the project thanks to visits from Imagineer Joe Rohde and movie director James Cameron.
The pair stayed in character as two explorers who just returned from Pandora over 4 light years away. They were joined on stage by Alpha Centauri Expeditions (A.C.E.) founder Marshall Lamm (aka Producer John Landau) to discuss newly revealed portions of the attraction.
Let's start with the best stuff. The new audio-animatronic Na'vi Shaman that will be a major focus on the Na'vi River Journey boat ride. Watch this remarkable video
One of the secrets of this AA is size. Since Na'vi are so much bigger than human AA's Imagineers can fit a lot more servos and do-hickeys (yes that's a technical term) in the head allowing for more realistic movement.
The boat ride will focus on the Shaman of Songs who will sing the bioluminescent forest of Pandora alive. Expect this to be more family friendly, and relaxing.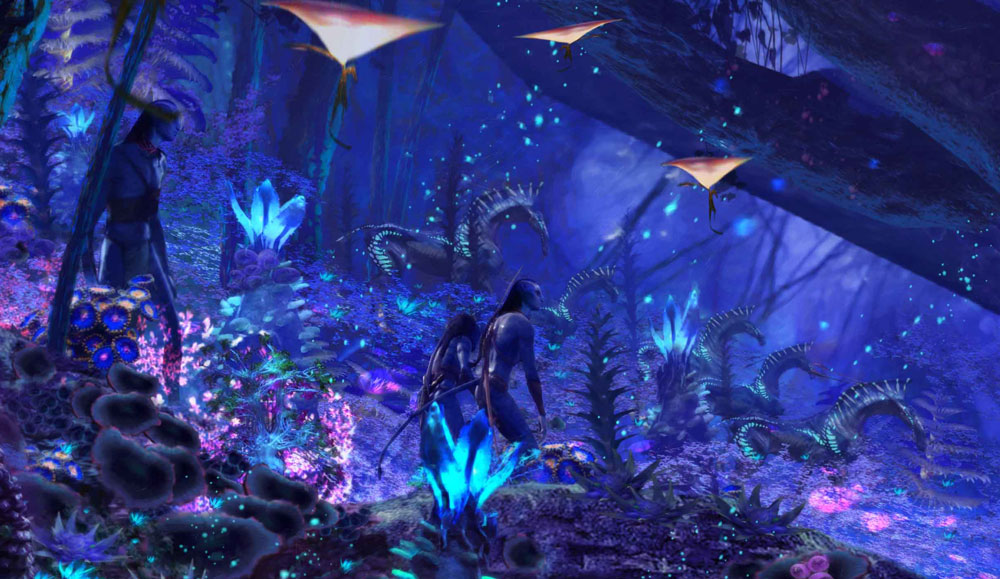 We also learned that the Flight of Passage attraction, which will allow guests to fly atop a Banshee, will be in 3D. The 3D goggles will provide a 'link' between guests on the attraction and 'avatar' flying atop a Banshee.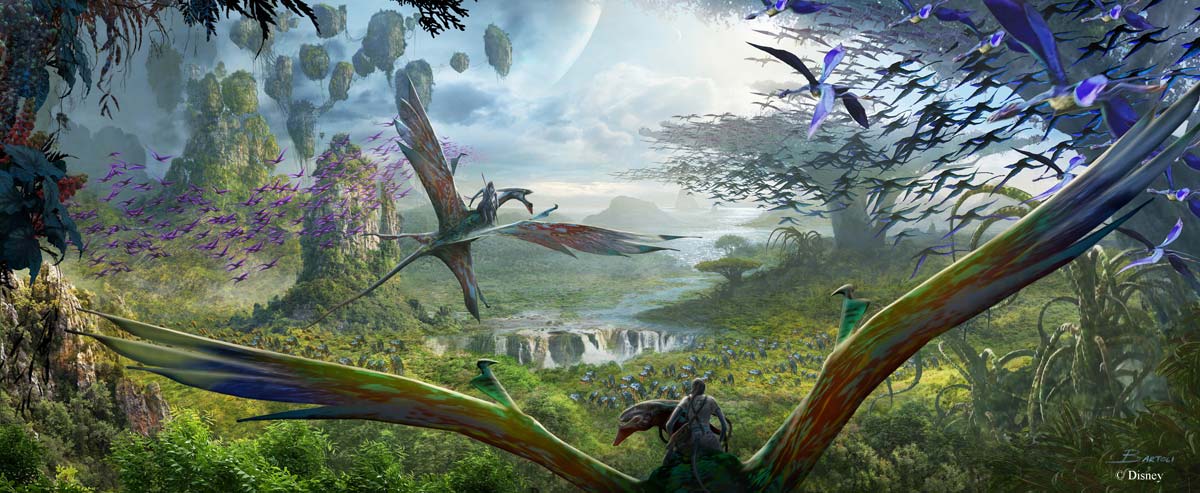 We also saw many more photos of the floating mountains, the unique plant life of Pandora (some of which guests will be able to touch and interact with), and the Na'vi culture – which expresses itself through crafts with natural resources such as knitting.
It was confirmed that the only encounters with actual Na'vi will be in the attractions and that guests should not expect to encounter any walking around the valley on Pandora that has been opened for guests. I think there will be some disappointment there.
The whole land is being designed as an allegory for conservation and restoration of the destroyed environment here on Earth. Expect the theme of 'Nature' (even if it's an alien ecosystem) finding ways to break through technology to continue in Avatar-land. The same theme you find throughout much of the rest of Disney's Animal Kingdom.
Previously: More about the shops and restaurants of Pandora – the world of Avatar.