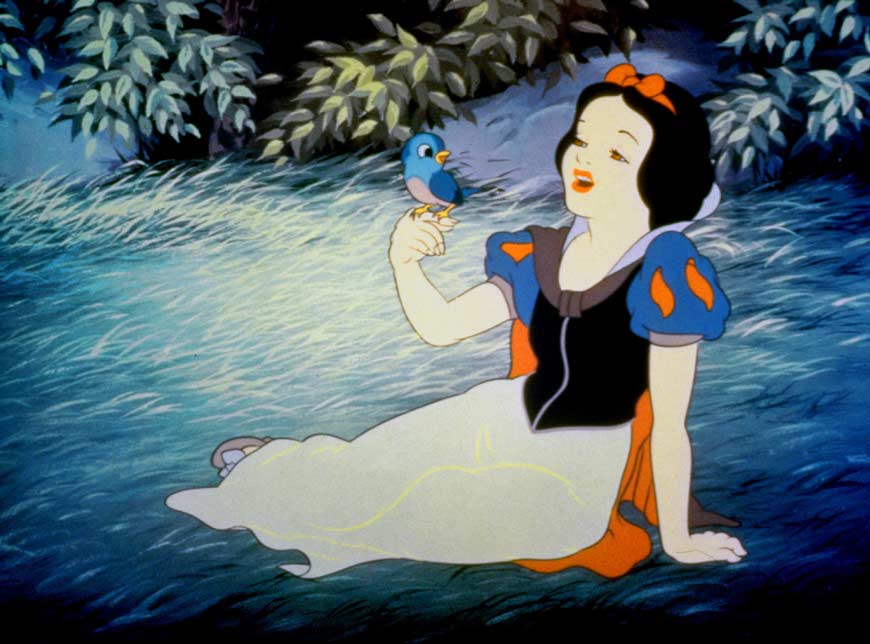 In writing about the news that Disney was developing a live action version of "The Lion King," I joked about how someday even the original animated Disney Classic "Snow White and the Seven Dwarfs," would no doubt fall under the spell of Disney's creative morass. A new story in the Hollywood Reporter indicates that Disney has in fact turned their eyes to the fair skinned one.
Disney is doing these live action remakes because it exposes the Disney property to a new audience (think 300 million new middle class in China, 200 million in India, etc) and is already a story other audiences are at least a little familiar with. There have been a slew of them put into production with some mixed results at the box office.
Put "Maleficent", "Cinderella," and "The Jungle Book" in the win category. "Pete's Dragon," not so much. There are about a dozen remakes on the horizon. Clearly Disney isn't willing to give up on the idea. "Beauty and the Beast" is next, "Mulan" comes in 2018 and "The Lion King" and "Aladdin" were recently added to the list.
This new version of Snow White doesn't sound like an exact remake, but rather a retelling of the Snow White story. It will have new songs from Benj Pasek and Justin Paul (about to debut Dear Evan Hansen on Broadway) and is being produced by Mark Platt (current working on "Mary Poppins Returns").
As Disney fans know, the 1937 movie "Snow White and the Seven Dwarfs," was the first of its kind – a feature length animated film. It is still my favorite of all Disney animated films. By some measurements it's the most successful animated film of all time.
The question is, how will the story hold up to retelling with modern audiences? Snow White is, at its heart, a dark story about child abuse with many dark moments. How far can the new production bend the original story to fit a more modern mold without breaking it? It will be a delicate balance, for sure.