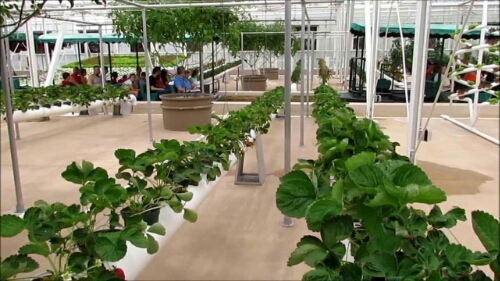 According to live reports via Twitter, guests have been evacuated off the Soarin' and Living with the Land attractions and the entire Land Pavilion closed at EPCOT after a small fire was spotted in the propulsion system for Living with the Land.
Update. the Land is back open a few hours later
Living with the land is a free floating boat ride where propulsion is provided by water jets that push each boat forward. So it's entirely possible that one of the engines pumping those jets caught fire.
A user posted the following on Reddit:
We were riding living with the land had just boarded when we were moving into the first greenhouse when all the lights suddenly shoot on the ride dies we smell smoke as we cross into the greenhouse the generator im assuming that propels the ride caught fire. Once we exited the ride they had shut down the whole land pavilion they were escorting everyone out from the show from soarin ven all the people eating inside of garden grille and seasons all pretty scary. Im currently waiting outside to get back in
Plus people tweeted from the evacuation:
https://twitter.com/amberdelashaw/status/785538859622858752
@Blog_Mickey The Land @ Epcot was just closed off. As we came off Soarin, they took us out thru cast parking lot. All CMs standing outside.

— Mike (@MikeParry86) October 10, 2016
Evacuating Soarin' fire truck sirens. #DisneyWorld

— Southern Dad (@Thom770) October 10, 2016
Sounds like everything is good for now with no injuries. We'll update if there are further developments.
Have you ever been evacuated from an attraction before?
(HT LaughingPlace)