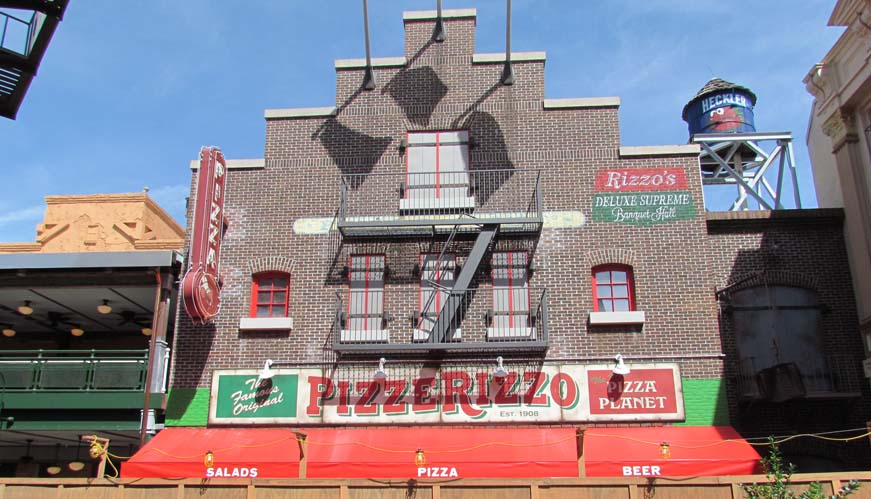 It's been a couple weeks since we last checked in on the former location of Pizza Planet at Disney's Hollywood Studios. There has been a lot of exterior progress on converting the location into PizzeRizzo. As far as I could tell, there were just a few wires that needed to be cleaned up.
If you look close you can see that some of the previous theming has been left intact and the NY Pizzeria installed right on top of it. That's very New York.

(Click to embiggen images)
Of course, a pizzeria run by a rat is a stretch, but Rizzo the Rat has been one of the Muppets most funny characters in the recent movies and TV show. The restaurant will have a lot of hints of Rizzo, his extended family and friends who have visited the location over the years. There will even be a 'cheesy' banquet room.
Of course we can't see the inside at all and so far there is no official opening date set. I heard it could be as soon as later this month.
Rizzo the Rat is not the only muppet to expand into the Muppet Courtyard. Gonzo has recently installed Gonzo's Royal Flush at the remodeled bathrooms.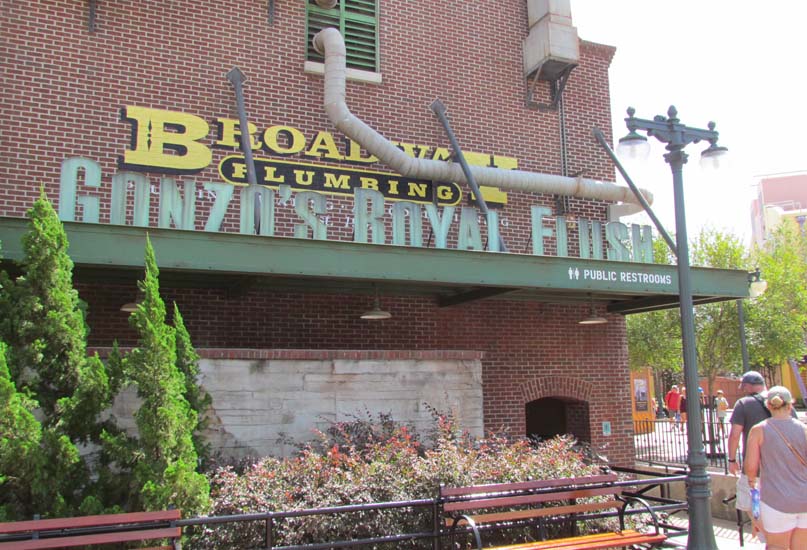 Will you try dining at PizzeRizzo's on your next visit?