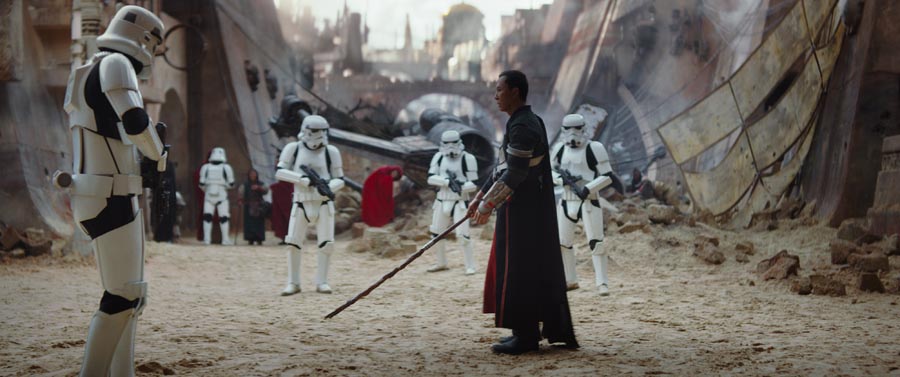 The first TV ad for "Rogue One: A Star Wars Story" has dropped. It's called Rebellion and features a few choice moments from the film along with a soundtrack designed to get your blood pulsing. Definitely not your father's Star Wars trailer:
About the film:
Lucasfilm's Rogue One, which takes place before the events of "Star Wars: A New Hope," tells the story of unlikely heroes who have united to steal plans to the dreaded Death Star. It's both a heist film and a war film and is being carefully constructed to be both a part of the Star Wars universe and yet something new.
The cast includes Felicity Jones, Diego Luna, Ben Mendelsohn, Donnie Yen, Jiang Wen, Mads Mikkelsen, Alan Tudyk, Riz Ahmed, and Forest Whitaker. Rogue One is directed by Gareth Edwards, produced by Kathleen Kennedy, Allison Shearmur, and Simon Emanuel, executive produced by John Knoll and Jason McGatlin, and co-produced by John Swartz and Kiri Hart.
Do you think they can pull it off?
"Rogue One: A Star Wars Story" opens in theaters on December 16, 2016.
Previously: "Rogue One: A Star Wars Story" first official trailer