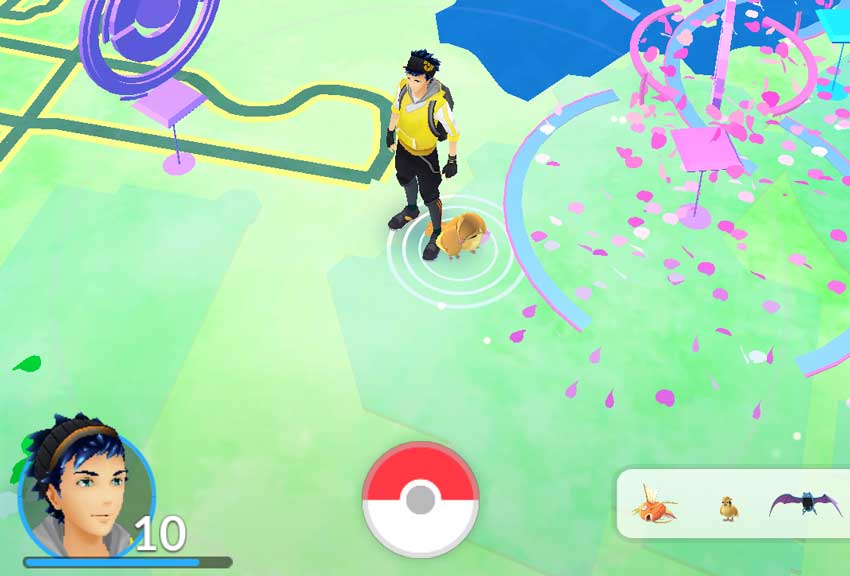 We avoided the Pokémon Go crazy at The Disney Blog for just over a week until a trip to a local park got us into the game and we haven't stopped playing since. If you're not familiar with the game, Google it. But the basic experience is a hunt for rare creatures through another plane of existence (aka augmented reality) via the magic portal of your phone. Actually, that sounds a lot like something Disney might build.
This weekend was our first chance to visit Walt Disney World and see what it has to offer for players.
From the Ticket and Transportation Center, we took the Resort Monorail which allowed us to get a few Poke-stops as we journeyed to the Magic Kingdom. The entire park is full of poke-stops and each land had at least one gym.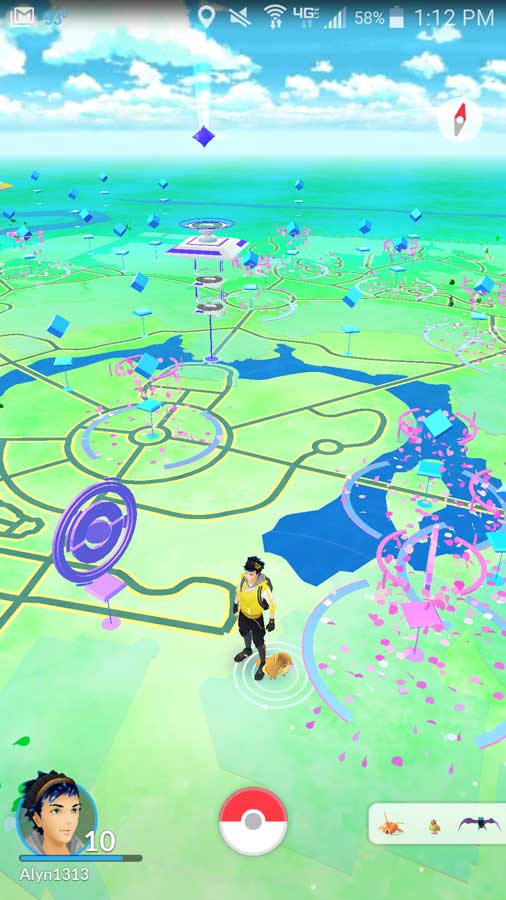 The gyms were under constant contention between the three teams. This mean, there wasn't much of an opportunity to train, but if you want to battle, the parks (and Disney Springs) are for you. If you're looking for a more leisurely time playing the game, consider a walk around the Seven Seas Lagoon. Each resort had a number of poke-stops.
SeaWorld and Gatorland have had special events where they set up lures themselves to attract gamers, it's not clear if Disney is doing that too. But there are a lot of lures throughout the parks and Disney Springs. Hang out where you see multiple lures lurking, those are good places to find pokemon and level up quickly.
As you might expect, we found some rare Pokemon in the Magic Kingdom. Even got our first Pikachu. He's the cutest.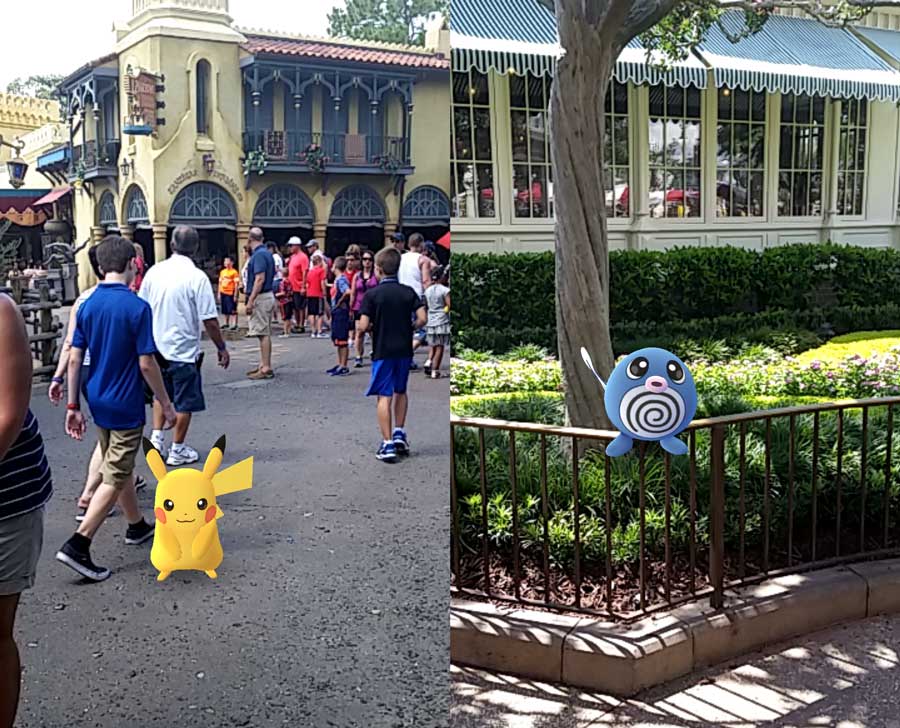 Tips:
Bring a portable battery (or two).
Disney has official recharging stations in the Space Mountain store, near the Tangled restrooms in Fantasyland, and in the yellow tent in Storybook Circus. .
Drink lots of water, most playing is outdoors.
Turn on AR for those rare Pokemon and take a photo for social media.
Please stay out of off-limit locations. You don't want to get booted from the park just to catch a Pidgey.
As you go through the park, please be aware and alert to your surroundings while playing Pokemon Go. The parks can be crazy crowded and stopping in the middle of a walkway can end up with someone getting hurt. Also, watch for strollers, they're often below your line of sight, but contain precious cargo. Remember not to go backstage or to enter gated areas. Gotta catch'em all only goes so far.
It is a little odd to have some poke-stops appear on the map that are actually backstage. I realize this is out of Disney's Control. Keep in mind that most of the Poke-stops and Gyms were assigned in a previous version of the game. So there will be a period of adjustment.
I've written before about how augmented reality will come to Disney's theme parks. I didn't quite expect it like this. That said, there's still a ton of potential to do something along the same lines. There's no reason Sorcerer's of the Magic Kingdom couldn't be adopted to an AR style game you play on your phone when you at the parks. Disney Infinity could live on in the same way.
As Pokémon Go continues to grow expect more opportunities to grow teams, develop gyms and poke-stops, and, of course, find new Pokemon at your favorite hangouts including Walt Disney World. Will you be playing on your next visit? What do you think about the arrival of augmented reality games that are really fun to play?