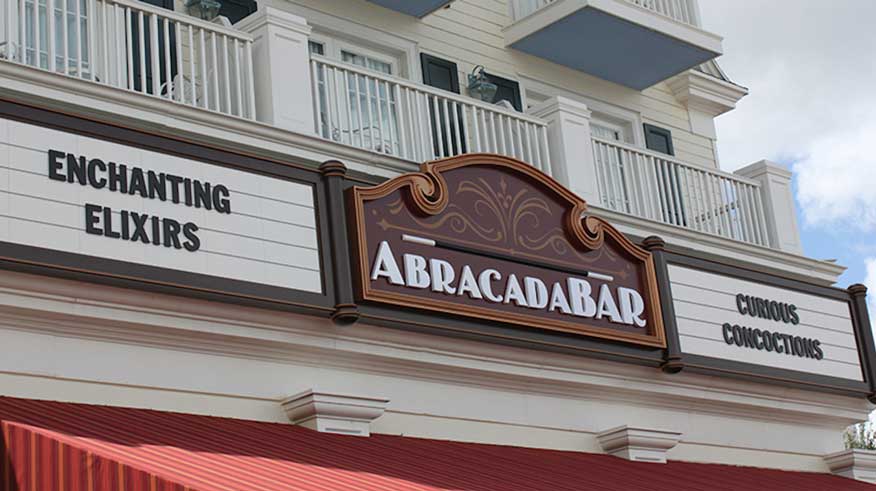 Disney's Boardwalk is a great alternative for guests who want a night out but don't want all the craziness of Disney Springs. Recently, Disney has been making a few small tweaks to the collection of restaurants. Trattoria al Forno added some tasty Italian dining, Ample Hills Creamery brought refreshing and delicious artisan ice cream, and soon they'll add Abracadabar.
AbracadaBar is a magic-themed lounge located next to Flying Fish cafe (which itself is getting a refresh) where the candy store Seashore Sweets used to be located. Disney has just shared the first images from inside the cocktail lounge. I love all the vintage props and assorted magic related posters sprinkled around.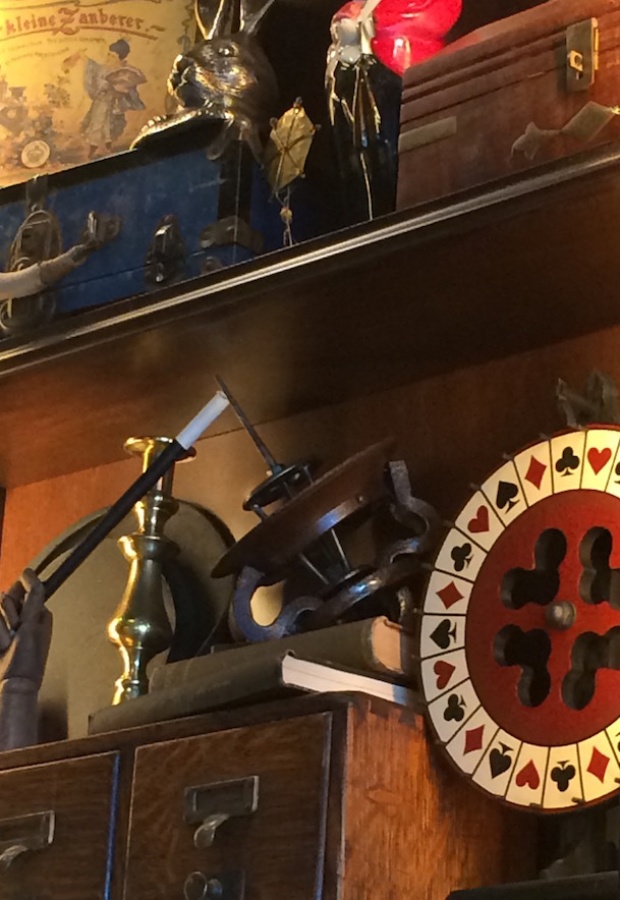 Magic is key at AbracadaBar where the "Golden Age of Magic" is celebrated via this magical backstory:
"This little lounge was a former stomping ground for the famous magicians, boardwalk illusionists, and lovely magician's assistants of the Golden Age. After a show, prestidigitators would gather to 'conjure' up new cocktails, swap magic tips and tricks, and stay up all night attempting to 'out-charm' each other with their extraordinary illusions. According to BoardWalk lore, it was on just such an evening that every single magician in the lounge vanished into thin air, and was never seen again …
Now, after sitting vacant for nearly seventy years, the secret magician's lounge is now back in the spotlight and making its world debut as AbracadaBar."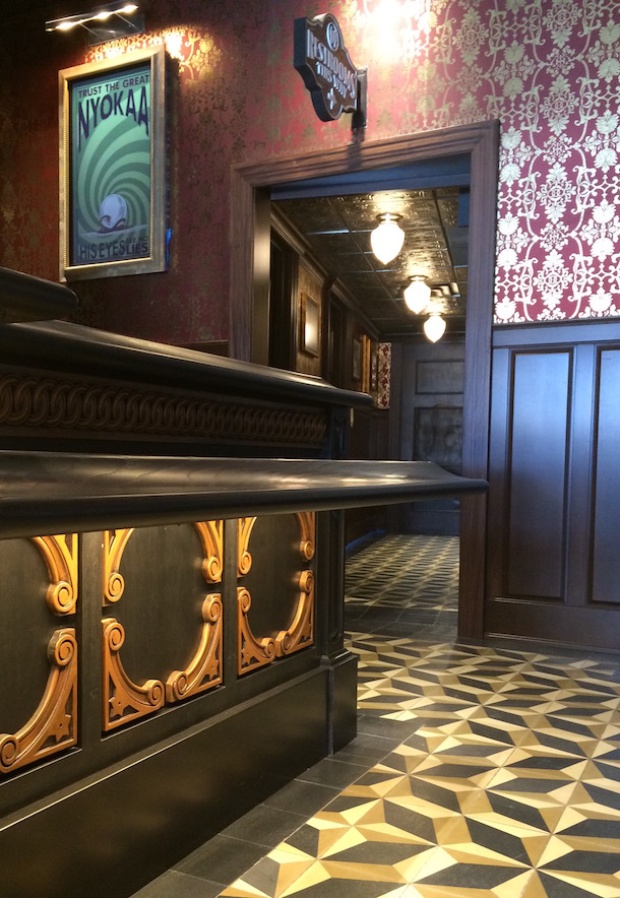 I spot one of those magicband activated StoryMaker custom art pieces. Keep an eye on it, you might see your name up there thanks to MyMagic+ enchantments. I would not be surprised if there were other tricks up Disney's sleeve.
While it's not quite the scale of the much beloved Adventurers Club, I sense the same spirit of creativity went into this location. Are you excited to check it out?
(Photos courtesy Disney)