Yesterday one of the local news stations in Orlando sent its news helicopter to fly over the attractions area of Central Florida. That's not usual. But luckily for us, they also live streamed it on Facebook. This gives us the chance to get an overhead look at changes coming to the parks and resorts.
I wish the pilot had zoomed over to Disney's Animal Kingdom or lingered a bit longer over Disney's Hollywood Studios. But we did get a few interesting looks. Keep an eye out for the new giant Hidden Mickey made of solar panels.
Watch the video here
In the video we can see the scale of the expansion at Fort Wilderness Lodge. The hotel is adding cabins that will be similar to the Bora Bora Bungalows added over by the Polynesian.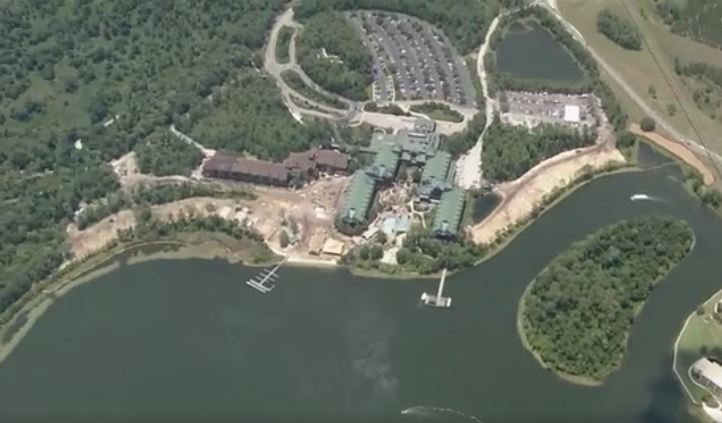 There was also a quick shot of the current expansion at Disney's Hollywood Studios. Across the road you can see the new concrete pad for the fireworks launch and the construction of a new large retention pond that will help with water drainage from the park. It's a little harder to see, but there has been a little more progress with dismantling the buildings where Toy Story Land will one day live and the Lights Motors Action stadium still stands, but the sets area all gone. If you look close you can even see the new road being added to help reroute the entrance to the park for construction vehicles. DHS got a late start on its construction compared to Disneyland which has already started some vertical construction.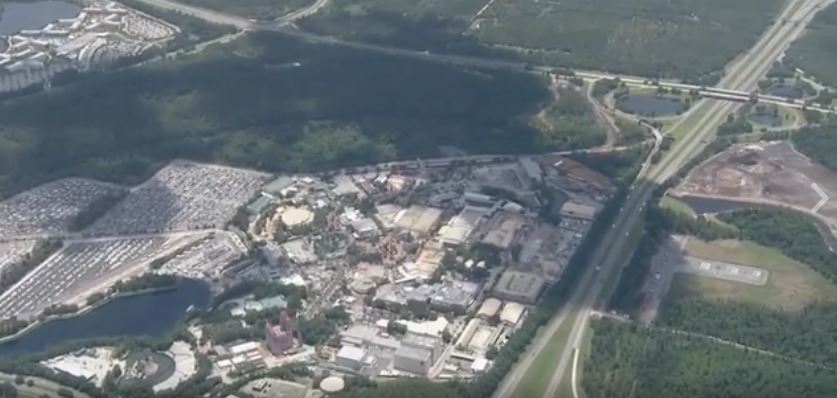 What else did you see in the video that intrigued you?
Disclaimer: The author is employed by the parent company of WESH, but the story and opinions are his own.