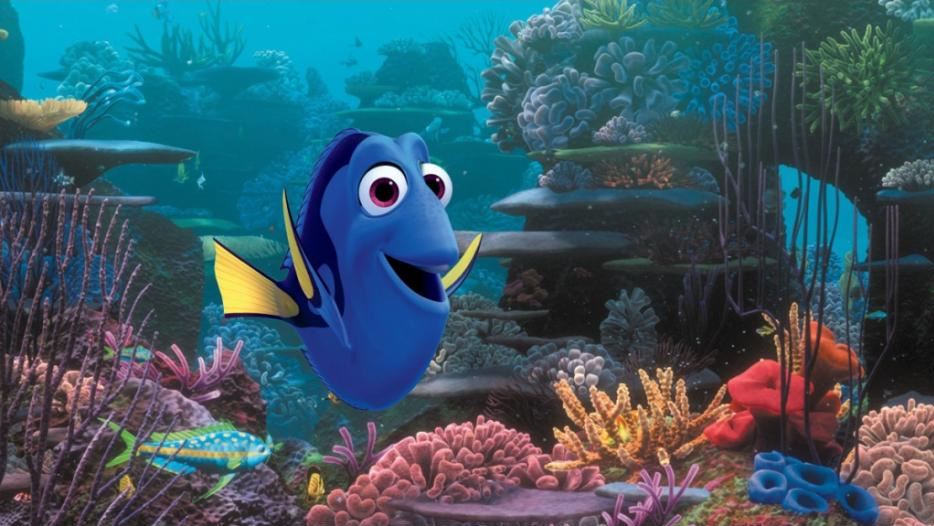 The beautiful El Capitan Theater on Hollywood Bvld smack in the middle of Hollywood is the perfect showcase for a Disney movie. With its live organist and pre-show there's always a little extra something magic whenever you go. Starting June 17th, you'll be able to experience all the fun while watching the latest film from Pixar – Finding Dory. Before the movie, The Bubble Guy will form bubbles beyond the imagination in a breathtaking bubble extravaganza live on stage!
On June 16, El Capitan guests are invited to be among the first to see the all–new adventure at a special opening-night screening at 7 p.m., featuring a costume contest, raffle prizes and more. At 10:15 p.m., the El Capitan presents Dory after Dark with screenings of Finding Nemo, Finding Dory, and selected Pixar Short Subjects; Partysaurus Rex and Piper. Guests will also receive Dory After Dark t-shirts, reusable bag, and Speak Like a Whale button.
"There is no better place than The El Capitan Theatre to dive back into the underwater world of Finding Dory," said James Wood, operations and stage productions for the El Capitan Theatre. "El Capitan guests will have the opportunity to experience an interactive and educational exhibit from the Aquarium of the Pacific, so guests can further explore all the fascinating creatures that live in the ocean."
El Capitan guests will also have the opportunity to Double the Fun through this partnership with Aquarium of the Pacific. For $35 per ticket (with a minimum purchase of 10 tickets), guests will receive a ticket to Pixar's Finding Dory at the El Capitan Theatre, which includes the Live Stage Show and interactive Aquarium Display, Finding Dory Limited Edition Pin, ticket to the Aquarium of the Pacific (good for any date/time) and an Aquarium of the Pacific Patch. Must be purchased in advance over the phone.
Daily showtimes are 10 a.m., 1:15 p.m., 4:30 p.m., and 7:45 p.m., with an 11 p.m. show on Friday and Saturday during the engagement of the film. Tickets are on sale now, available at the El Capitan Theatre (6838 Hollywood Blvd.), online at www.elcapitantickets.com or by calling 1-800-DISNEY6. Special group rates for parties of 20 or more are available by calling 1-818-845-3110. Showtimes and dates are subject to change.
The El Capitan Theatre will also host a very special Tiny Tot Tuesday every Tuesday at 10 a.m. during the run of Finding Dory. During these special screenings, parents and small children may enjoy the movie in a tot-friendly way—with lights dimmed rather than out and reduced sound levels.