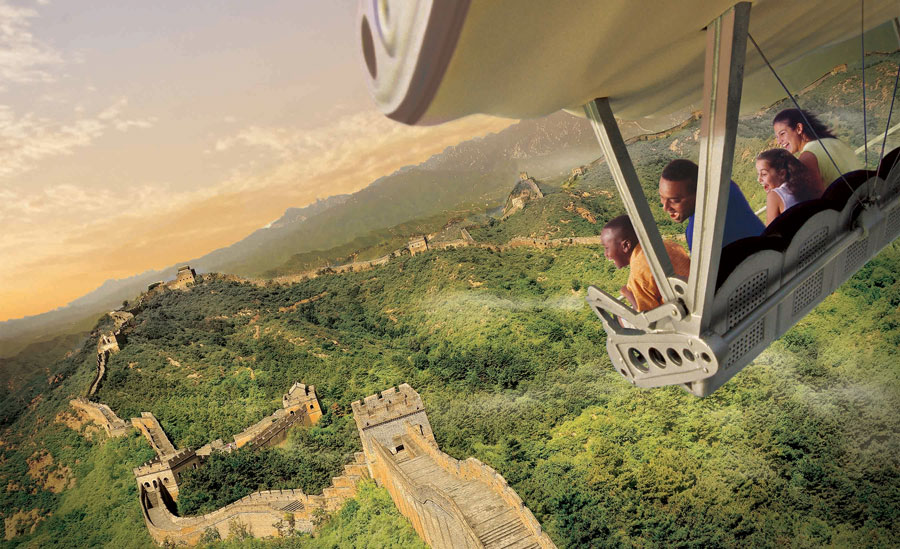 Why the Soarin' film at EPCOT was focused on California was never quite explained to my satisfaction. For a movie located in The Land pavilion, it should have had more of a global focus. That vision is finally coming true courtesy production of a new film for Shanghai Disneyland. A version of that film is coming to EPCOT in June and with it enhanced IMAX projection and a third theater.
We met with Imagineer Jason Grandt who is an Art Director responsible for creating and developing ideas and stories for Disney's projects around the world. His 15 year history with the company includes recent projects like New Fantasyland at the Magic Kingdom and the Bibbidi Bobbidy Boutique at Harrods in London.
We were excited to talk to him about his latest project Soarin' Around The World. We also have a peek behind the scenes at the making of the film:
If you still want one last bite at the original Soarin' apple, the California film will be back for a limited time ahead of the debut of the new film. Starting May 27 and continuing through June 16 at EPCOT (and June 15th at DCA, FWIW), guests can book a farewell flight and soar over California one last time.
Fastpass reservations for the old and new versions of Soarin' are now available via the My Disney Experience app and website.
Are you excited for a new film (not to mention a third concourse in Orlando) in the Soarin' theaters?