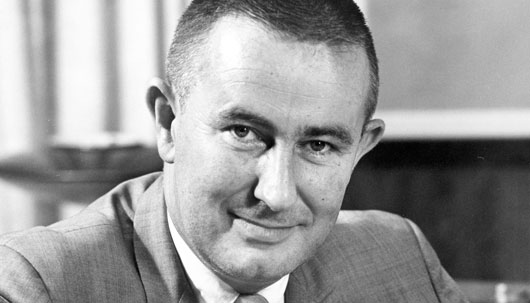 Sad news today for fans and cast members of Disneyland. One of its most cherished leaders had died at age 89 after a brief illness. Jack Lindquist had a long career with the mouse and was the first person to hold the title of Disneyland President.
What I loved about Jack Lindquist was that he always had a story to tell about the early days of Disneyland and the struggle to keep Walt's dream alive after his death. Before he was the President of Disneyland, he was a key force in its promotion. Disneyland was the first of its kind and Jack developed a lot of the promotion techniques we take for granted today.
Lindquist got his start as a child actor including parts in films with Shirley Temple and Lucille Ball. After graduating high school he enrolled in the Air Force and then attended the University of Southern California where he focused on marketing.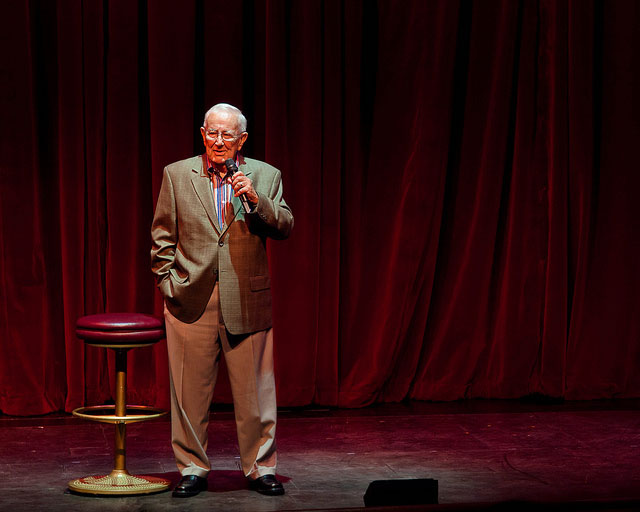 While working for a Los Angeles agency, he was invited by a client to visit Disneyland while it was under construction and then for the park's grand opening. Around two months later he joined the park's marketing team. He also helped with the openings of Disney's parks in Japan and France.
Honored as a Disney Legend in 1994, a year after his retirement, Lindquist also has a window on Disneyland's Main Street.
If you're interested in more about Lindquist's career or want to read many of his stories, check out his book, "In Service To The Mouse."
Our deepest condolences and thanks to his friends and family for sharing his rich life with us Disney fans.
Photos courtesy Disney (top) & Flickr cc licensed by Peter Lee (middle).