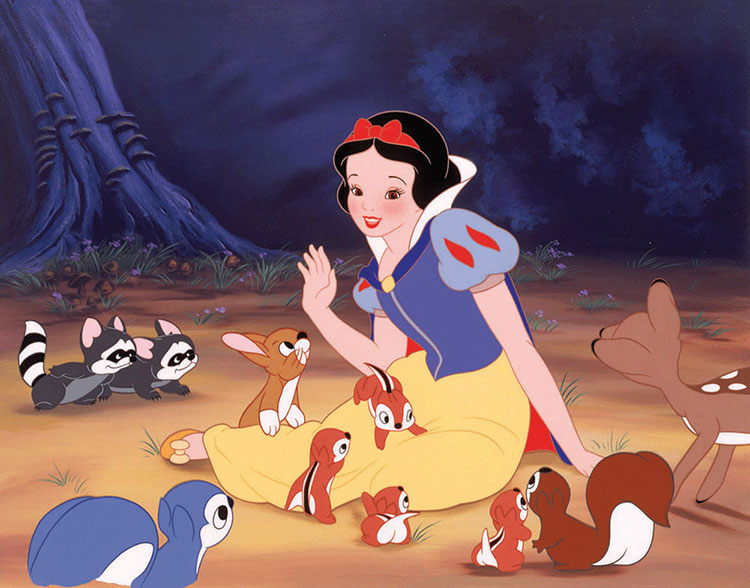 In the 79 years since Walt Disney's Snow White and the Seven Dwarfs first hit the big screen and changed movies forever, pretty much everything you could write about the film and it's legacy has already been said. However, there are good reasons to add the new Walt Disney Signature Collection edition to your movie library.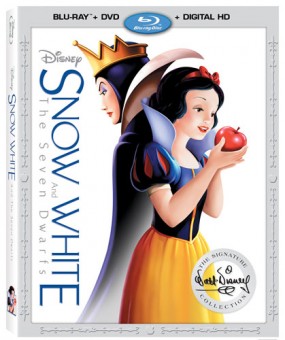 The Blu-ray and digital download both come with some amazing bonus features
I enjoyed the "In Walt's Words: Snow White and the Seven Dwarfs" feature where we get to hear Walt himself talk about Snow White.
The feature with modern animators discussing the design of Snow White and how it influenced the look of some of your favorite Disney characters was also quite good. .
Finally I enjoyed seeing an alternate sequence: The Prince Meets Snow White – A never–before-seen story board sequence where the Prince meets Snow White.
I also found the sound and colors to be as wonderful. It's still my favorite animated feature of all time.
The advantage of the Blu-ray/DVD/Digital copy combo pack is that you can have access to your favorite films wherever you are. If you join the Disney Movie Rewards you can even earn points that add up to some great prizes and experiences.
If you order the new Snow White and the Seven Dwarfs Walt Disney Signature Collection on Amazon today, you can save up to 32% and your purchase will help support The Disney Blog. Thank you